Allegedly, the officials were punished after the illegal cutting of trees, which caused public outcry. Kun.uz prepared a report from the scene of the incident and received a statement from officials.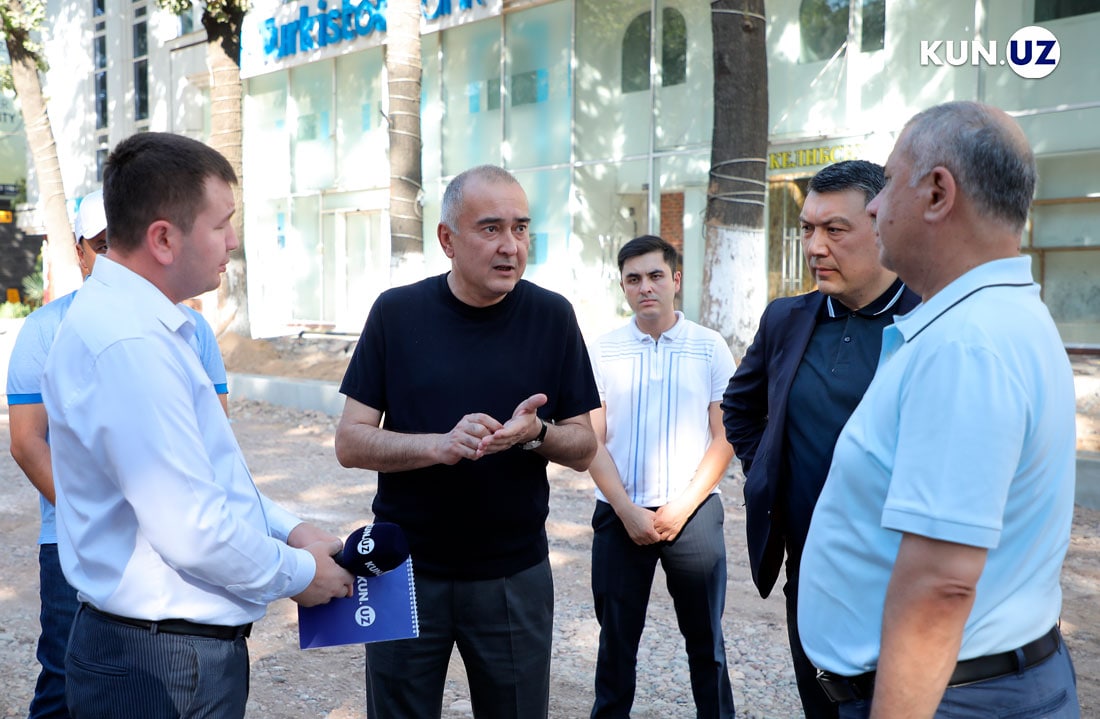 During the expansion of Chilanzar street in Chilanzar district of the capital, part of the roots of trees, mostly oaks, were uprooted. The prosecutor general Nigmatilla Yuldashev, city khokim Jakhongir Artikhodjayev, chairman of the Ecology Committee Narzullo Oblomurodov and the staff of the presidential administration arrived at the scene of the incident.
Kun.uz correspondent, who prepared a report from the place where the trees were destroyed, reported that during the preliminary inspection, at least 7 trees standing on the roadside were seriously damaged, and 99 trees were found to be at risk of damage.
Atirgul Kholmirzayeva, the department head at the Botanical Garden of Tashkent city, who inspected the trees, informed that these oaks with more than 50% of their roots cut will completely dry up in a few years.
On August 8, the head of the presidential administration, Sardor Umurzakov, held a videoconference meeting, and the illegal cutting of trees in the Chilanzar district of Tashkent city, which lead to public protests, was severely criticized.
According to a Kun.uz source, based on the order of Shavkat Mirziyoyev, the khokim of Chilanzar district Sh. Mavlonov and district prosecutor I. Bozorov were released from their posts. At the same time, the capital's khokim J. Artikhodjayev and prosecutor U. Kasimov were severely reprimanded for their irresponsibility.