On September 1, the world-famous Niagara Falls, located on the border of the USA and Canada, will take the colors of the Uzbek flag.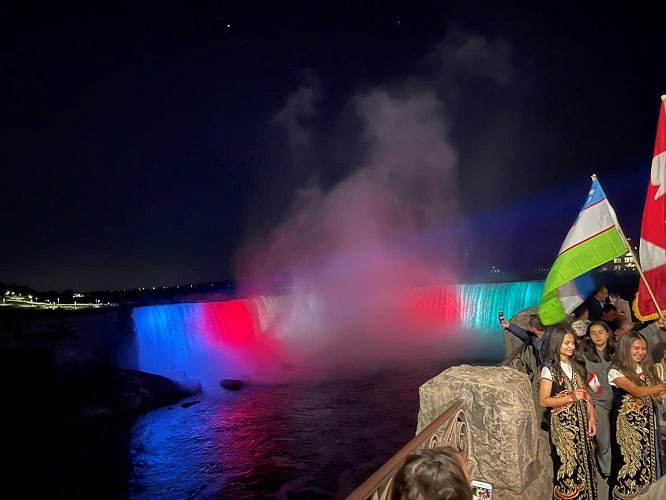 According to the Embassy of Uzbekistan in the USA, Niagara Falls will be illuminated with the colors of the Uzbek flag for 15 minutes on September 1 to celebrate the 31st anniversary of the country's independence.
The event is scheduled for August 31 at 22:30 local time (September 1 at 07:30 Tashkent time).
One can watch the live broadcast at the following link www.earthcam.com/canada/niagarafalls/?cam=niagarafalls_str