Along with planting a huge number of trees, shrubs and flowers, the capital will also take care of the irrigation system of the central streets, strengthen the banks of canals, and create boulevards.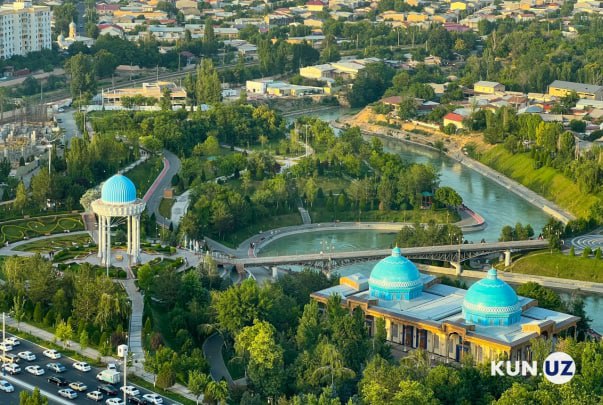 The Tashkent City Council of People's Deputies adopted a decision "On approval of the Master Plan for the landscaping of the city of Tashkent", the information and legal portal Norma reported.
According to the Master Plan, which is designed for 2023-2027, about 7 million seasonal flowers, more than 75 thousand seedlings of trees and shrubs will be planted in the capital every year.
The document also says that before the end of the year, a list of addresses prone to flooding during the rainy season will be compiled in order to take measures to prevent water accumulation.
In general, the following tasks will be accomplished in accordance with the Master Plan:
- bringing the degree of greening of the capital up to 30% by 2024;
- imposing obligations on the environmental department and district khokimiyats to control the use by enterprises belonging to categories I and II of environmental impact (high and medium risk) of dust and gas trapping installations with an efficiency of at least 95%;
- carrying out an inventory of the irrigation systems of the central streets of the city and districts with subsequent repair and renewal of networks;
- involvement of foreign experts to preserve and protect trees from pests;
- improvement in 2022-2024 of the coastal zones of the canals passing through the city. The area of 62 km will be landscaped. Also, within two years, the banks of canals will be strengthened, new boulevards will be created.