Starting from September 23, performing services for "Mir" cards in Uzbekistan was suspended due to technical reasons. Sections about the Uzcard-Mir co-badged card have been removed from the banks' websites.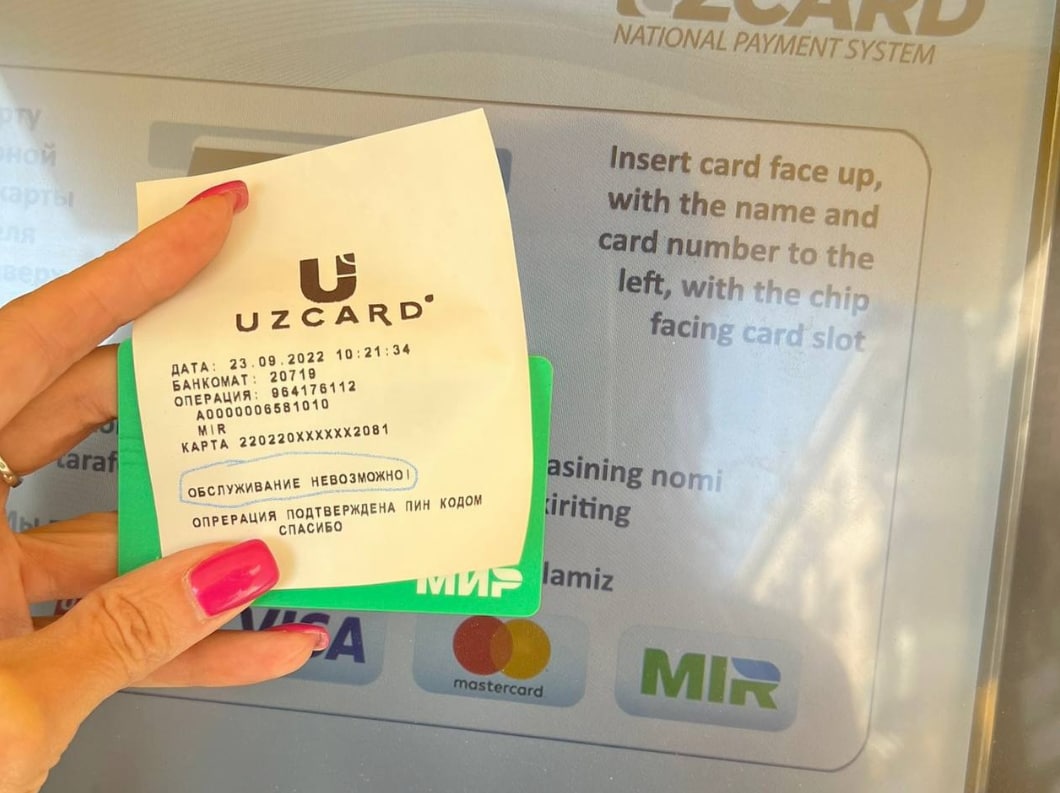 According to the Unified All-Republic Processing Center (Uzcard), starting from September 23, "Mir" card service in Uzbekistan was suspended due to technical reasons.
For information, the following banks have put the "Mir co-badged card into circulation in Uzbekistan.
• Aloqabank
• Microcreditbank
• NBU
• Turonbank
• Khalq banki
• Qishloq qurilish bank
Today, the "Mir" card section has been removed from the websites of Turonbank, Microcreditbank and Khalq banki.
Earlier, the Uzcard administration announced that it will continue to accept cards of the Russian "Mir" payment system in Uzbekistan. This caused objections. It was said that Uzcard has no right to interfere in the business policy of banks, it is just a processing center and it is illogical to speak on behalf of the banks that introduced cards of "Mir" payment in Uzbekistan.
So far, a number of banks in Turkey, Kazakhstan, Armenia and Vietnam have stopped serving Russian "Mir" cards due to the threat of secondary sanctions from the US and the EU.