A new aircraft of the My Freighter airline has arrived in Tashkent.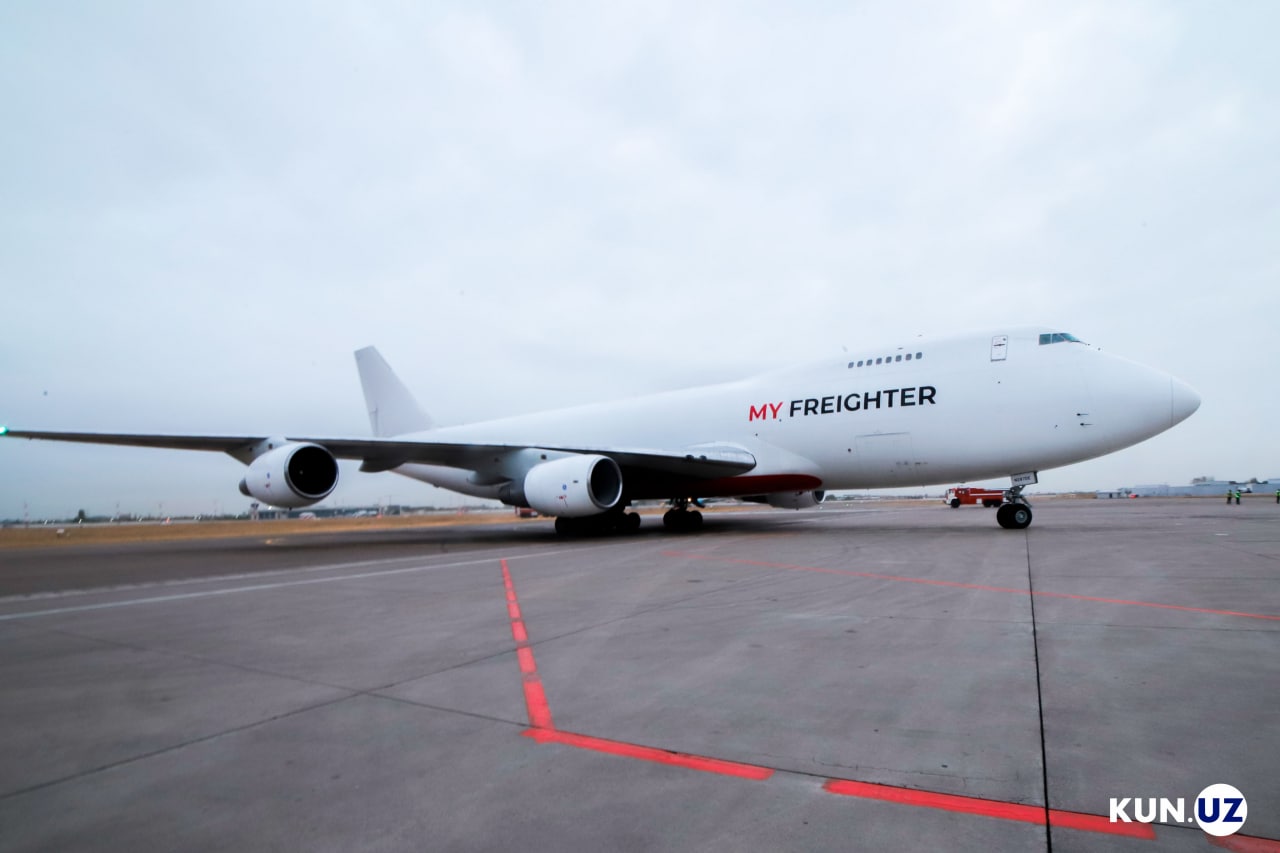 A cargo Boeing 747-200 (known in aviation circles as Jumbo Jet) arrived at the capital's airport on the evening of October 23. According to Uzbekistan Airports, this is the first board of this model registered in Uzbekistan.
My Freighter was established at the end of 2019. The founders of the company are Khafizjon Gafurov and Abdulaziz Abdurakhmanov. Prior to the arrival of the new aircraft, it operated flights on chartered Uzbekistan Airways aircraft.
My Freighter plans to receive 5 more 747 cargo ships in the near future. In the next five years, the company will expand its fleet to 20 aircraft.
My Freighter has collection points in six European countries - the Czech Republic, Luxembourg, Germany, France, Italy and the Netherlands. The company also has warehouses in the UAE, South Korea, Russia, Brazil, Vietnam and ten major cities in China.