More than 40 foreigners serving sentences in the Mordovian Penal Colony No. 17 for drug trafficking, murder and rape were sent to war as part of the Wagner PMC. Among them were natives of Tashkent and Karakalpakstan, as well as other citizens of Uzbekistan.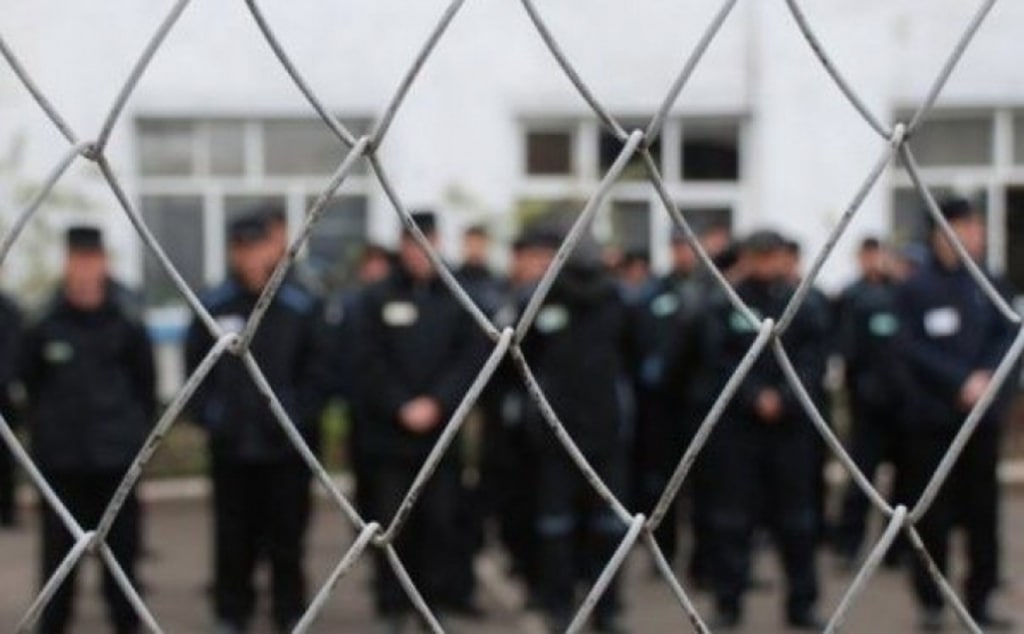 The publication "Novaya Gazeta. Europe" was able to identify the prisoners from Penal Colony (PC) No. 17 in Mordovia, sent at the end of September to the combat zone in Ukraine as part of Yevgeny Prigozhin's Wagner PMC. In total, more than a hundred people went to the front from this institution, half of them are citizens of Uzbekistan, Tajikistan, Moldova, Serbia and Egypt, as well as a citizen of Ukraine.
Almost all foreigners recruited for the war from PC-17 in Mordovia were convicted of selling drugs and received sentences from 7 to 16 years in a strict regime. For example, two citizens of Uzbekistan – Bakhtiyor Kuvondikov, a native of Tashkent, and Kurolbek Kuchkarov from Karakalpakstan – made "bookmarks" with heroin in Moscow and the Moscow region. At the same time, Kuchkarov spent less than six months in the colony, the Lyubertsy City Court announced his verdict only on March 15. Also in March, their compatriot Islombek Soborov, also recruited by PMCs, received a sentence.
Under the narcotic article, they received terms, and then citizens of Uzbekistan Azamat Zulunov and Sardor Zakirov were sent to war. Both were convicted in early 2021. Before the criminal case, the courts twice fined Zulunov and ordered him to be expelled from the Russian Federation for violating the rules of stay. Also, Uzbek citizens Nasimkhon Mavlonov, who was sentenced to 6 years in prison for selling heroin, and Sarvarjon Mamaziyazod, who was sentenced to 7 years in prison in Yegorievsk near Moscow, were recruited into the PMC.
"In addition to those convicted of non-violent crimes, murderers could also go to Ukraine from the Mordovian colony," the publication says.
The name and personal details of one of the recruits coincide with Yunus Selimov, a Russian citizen convicted of murder. According to the verdict, he and his accomplices, posing as law enforcement officers and demonstrating a pneumatic pistol to intimidate, received the keys to the victim's apartment, where they beat him, took him to the forest and, wrapping his head with adhesive tape, buried him alive.
Also, according to "Novaya Gazeta. Europe", a prisoner Yuriy Sviridov went to Ukraine as part of a PMC from PC-17. His data coincide with one of the commanders of the "People's Militia of the Luhansk People's Republic" nicknamed "Machete". His Russian court sentenced him to 13 years in 2019 for the murder and rape of a pregnant woman in the Ukrainian village of Golovka. The verdict of the Rostov court states that Sviridov has been involved in the armed conflict in eastern Ukraine since 2014, where he served as deputy commander of a motorized rifle battalion. A woman served in the same unit, whom he killed with a shot in the back of her head.
In total, "Novaya Gazeta. Europe" was able to identify the identity of more than forty foreign citizens recruited into a private military company.
At the same time, according to two sources with knowledge of the events in PC-17, the prisoners were not forced to participate in hostilities, but "most foreigners do not understand well what is happening in Ukraine and do not have information".
Earlier, human rights activist Olga Romanova reported about the participation in the war of foreigners serving prison terms in Russia.
"We sent mass appeals to Russia Sitting from the CIS countries. Citizens of Belarus, Uzbekistan, Kyrgyzstan, Azerbaijan, serving sentences in places of deprivation of liberty in the Russian Federation, are taken to war. The sister of the deceased prisoner, a citizen of Belarus, cannot get her brother's body from Wagner PMC to be buried in her homeland," she said in her Telegram channel.
Foreign prisoners, according to Romanova, were recruited in the colonies of the Yaroslavl region and Bashkiria.
The recruitment of prisoners in Russian colonies has been known since the summer of 2022, and "Important Stories" also reported that the Ministry of Defense began recruiting prisoners from the end of September to participate in hostilities in Ukraine.