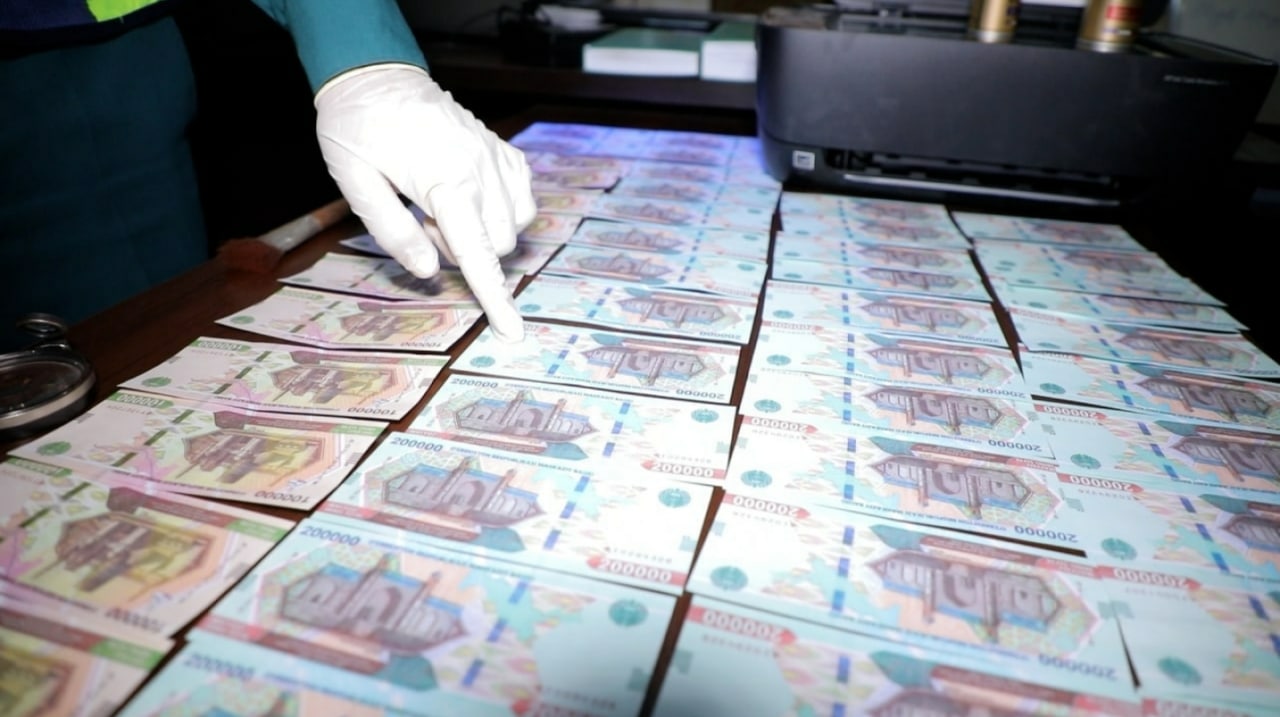 They rented a villa, where they forged 100,000 and 200,000-soum national currency of Uzbekistan.
According to the press service of Tashkent regional DIA, a couple living in Chirchik city, 31-year-old A.U. and his 37-year-old wife K.K., together with their three acquaintances (one woman and two men) formed a criminal group. They rented one of the villas located in the Bostanlyk district, where they forged the national currency of Uzbekistan in the form of 100,000 and 200,000-soums.
Some time later, these persons, who came to the central market of Yangiyul city in order to put these bills into circulation, were arrested by officers of the internal affairs department as suspects.
During the search conducted with the participation of impartial parties, counterfeit 100,000 and 200,000-soum banknotes and a color printer with a total value of 26 million 200 thousand soums were collected from them as material evidence. Expertise on counterfeit money has been appointed.
Currently, in connection with the above situation, a criminal case has been initiated under Paragraph "v" of Article 176-2 of the Criminal Code (making counterfeit money, excise stamps or securities, their transfer). Investigative activities are underway.