The Central Bank has announced the issuance of coins with a face value of 1,000 soums from December 26, 2022.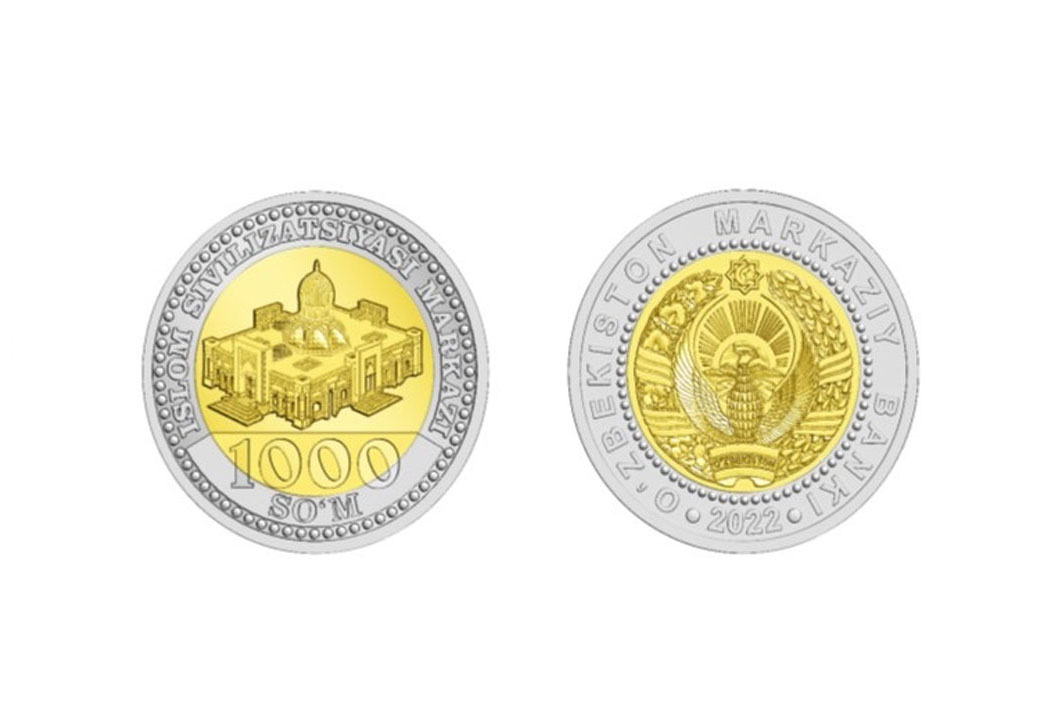 The coin is made of a two-color combination: an inner yellow ring made of copper and brass, and an outer silver ring with a nickel coating.
The diameter of the coin is 26.27 mm, the diameter of the inner disc is 17.6 mm, the thickness is 1.6 mm, and the weight is 7.3 g.
On the front side of the coin, the building of the Islamic Civilization Center is depicted. In the lower part of the image, the denomination of the coin "1000" is written in concave numbers and the word "so'm" is written in printed Latin letters under the number.
On the reverse side of the coin, the State Emblem of Uzbekistan is illustrated. On the circumference of the emblem, there is an inscription in Latin letters "O'ZBEKISTON RESPUBLIKASI MARKAZIY BANKI".
Under the coat of arms is the number "2022", indicating the year of approval of the coin sample. The side of the coin is smooth.
The CB noted that banknotes of the 2001 sample with a face value of 1,000 soums will not lose their solvency with the issuance of the new coins.