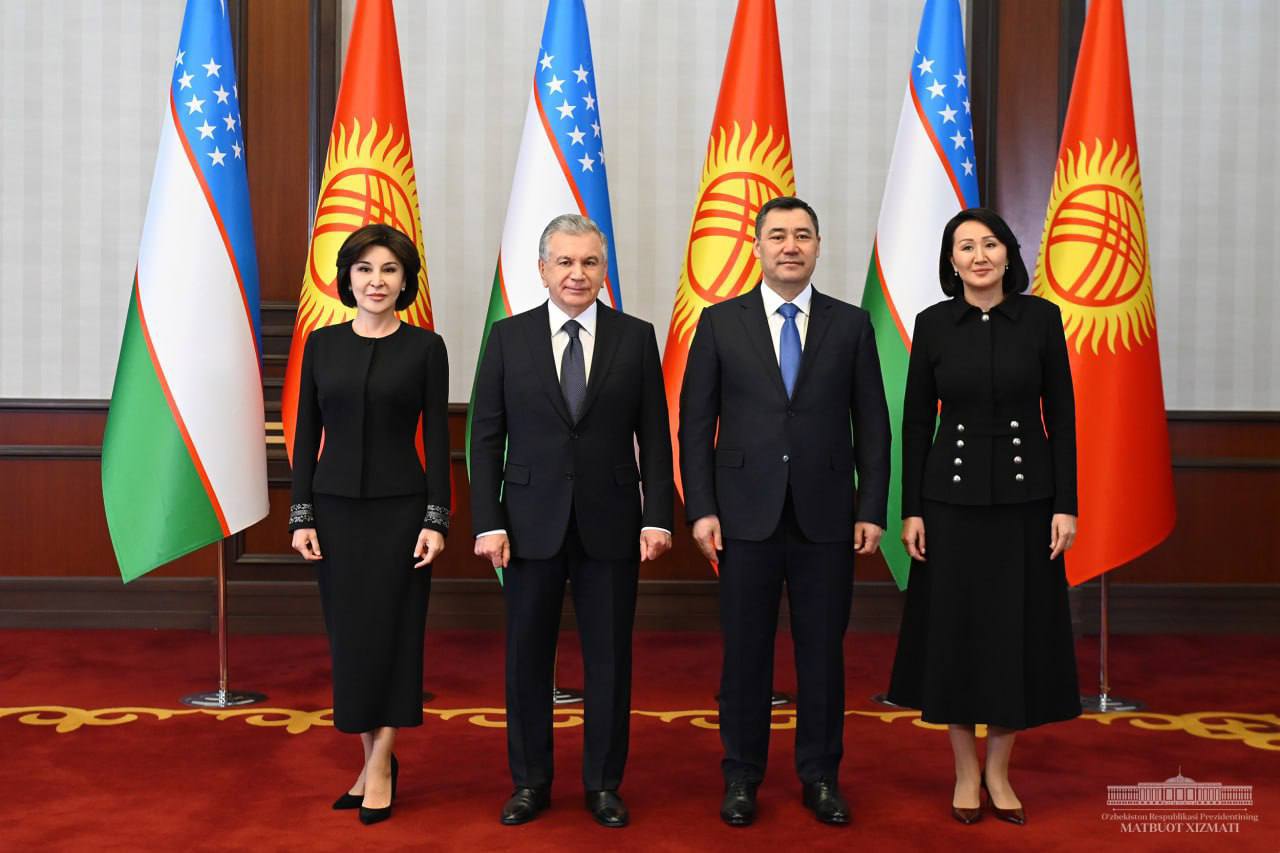 President of Uzbekistan Shavkat Mirziyoyev arrived in Bishkek on a state visit.
President of Kyrgyzstan Sadyr Japarov welcomed Mirziyoyev at Manas International Airport.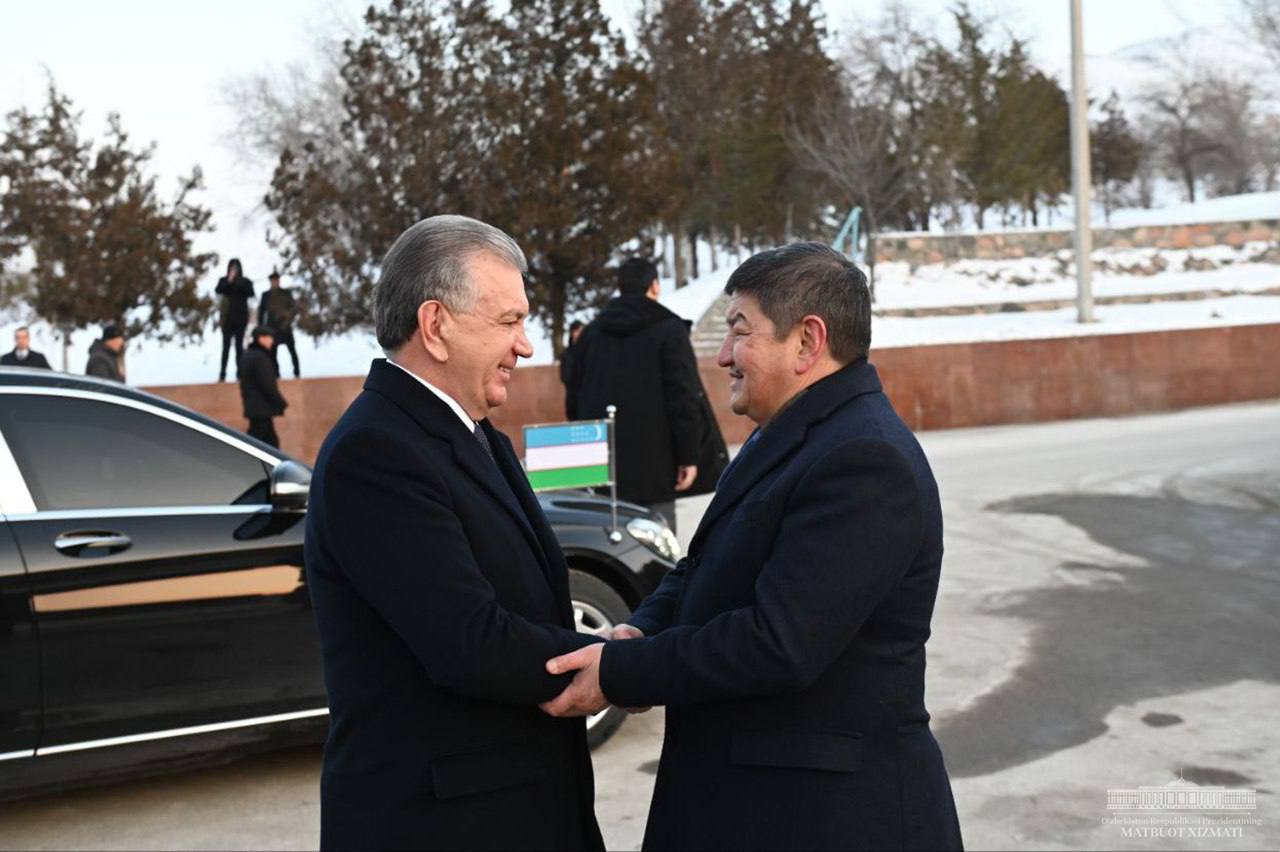 At the airport, the heads of state were shown musical-folk performances celebrating the friendship between the people of Uzbekistan and Kyrgyzstan.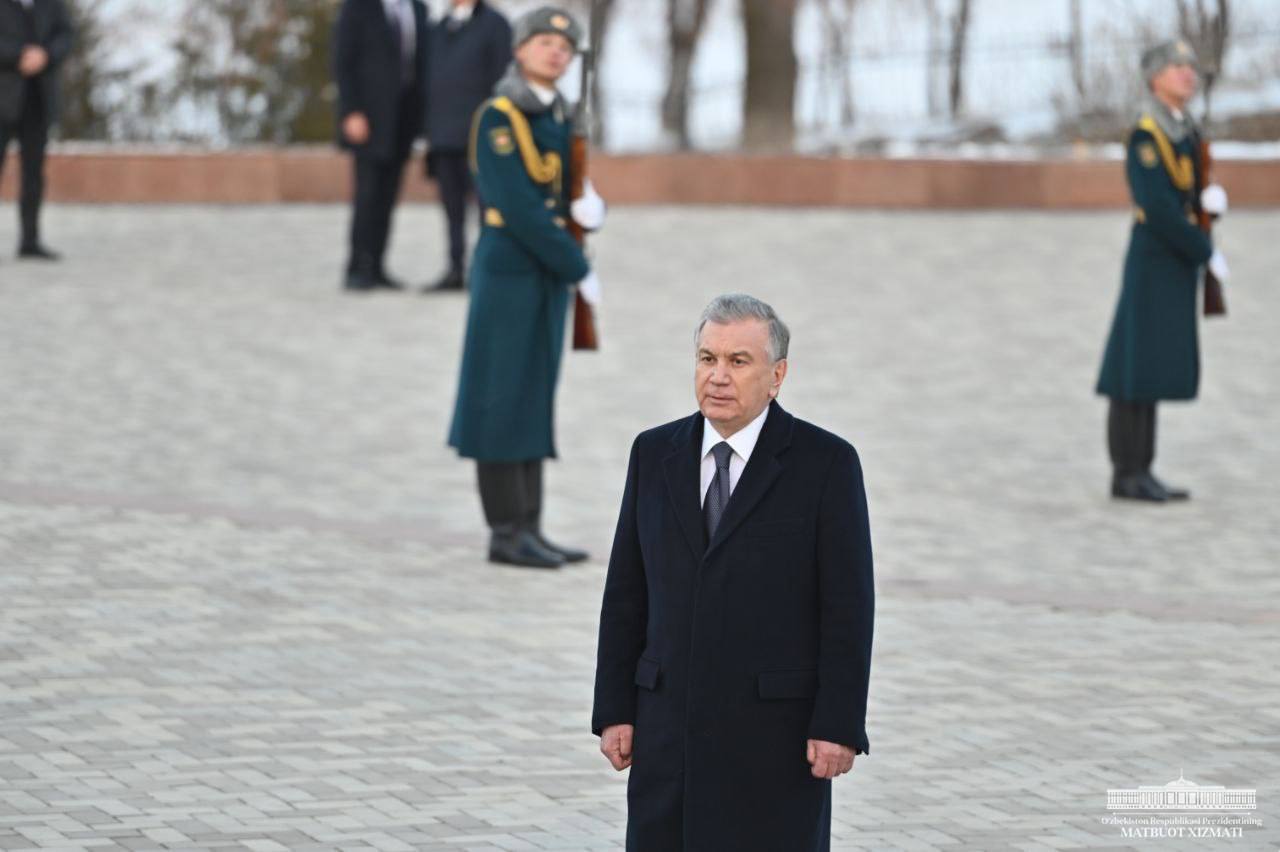 Then the President of Uzbekistan, accompanied by the Prime Minister of Kyrgyzstan, Akylbek Japarov, visited the Ata-Beit national historical-monument complex.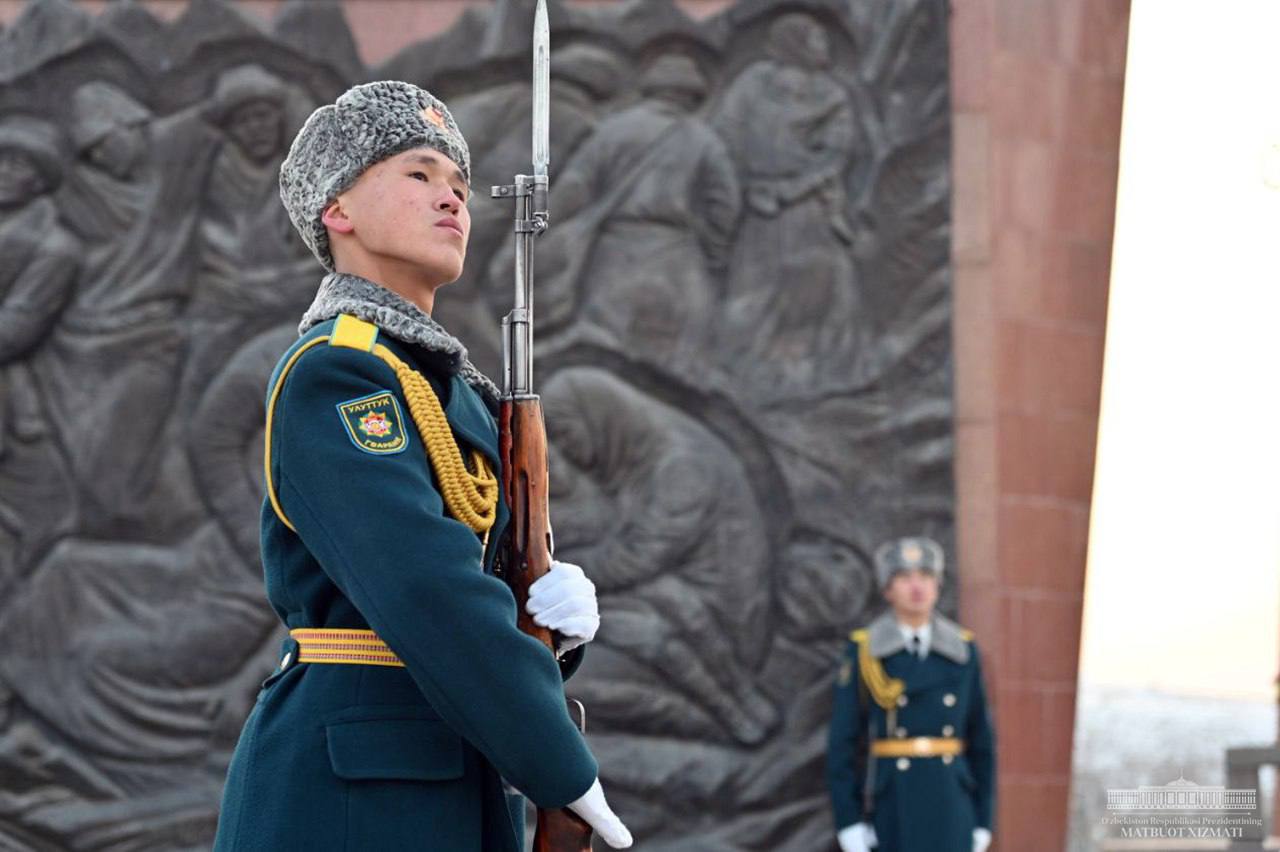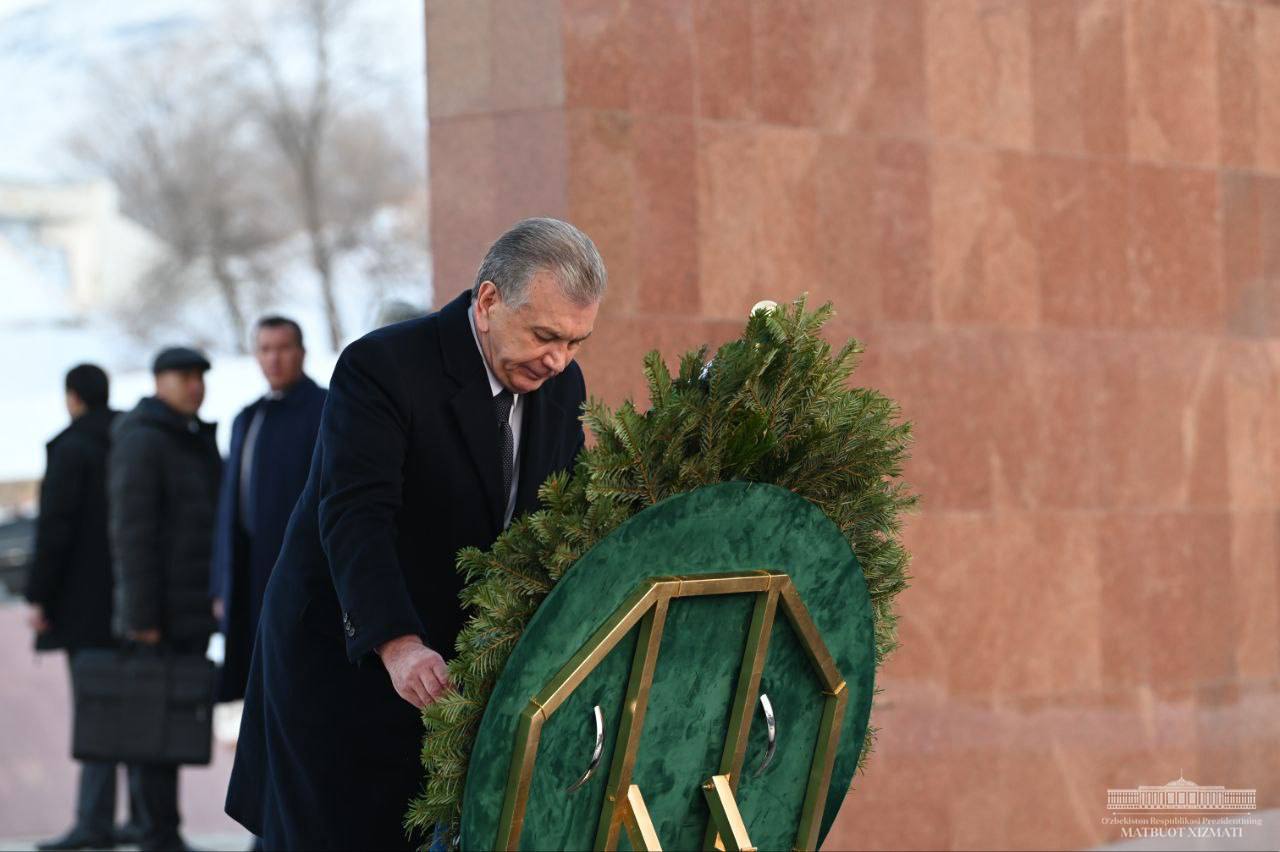 Mirziyoyev laid flowers at the Urkun memorial.
The main events of the state visit are scheduled for tomorrow, January 27.