"We are students living in "Tashkent Index". Please help us, we are being secretly expelled in this cold. Our deputy deans came and demanded that we leave today. Where do we go on this cold day?"
On January 26, when Kun.uz received an online appeal of this content, the creative crew arrived at the hostel established in the "Tashkent Index" trade-production complex. When we reached the territory of the complex, we saw students massively collecting their belongings.
We tried to interview the students who were packing their bags to shed some light on the situation. However, it was not easy for us to talk with them due to the control and resistance of the security service employees of the shopping complex and university teachers.
"Until now, there was no vacant room in our dormitory. Now the senior students are starting practical activities, so we will take the students to the dormitory," one of the teachers of the Tashkent State University of Law said.
We were able to get answers from several students of the same university to our questions about why and where they were moving.
"There were 8 of us staying here. Now we want to rent a flat. They are also taking male students to the dormitory, but we want to rent a flat on our own will," one of them said.
"I don't know why we are being expelled. Perhaps the "deadline" has passed..." another student said.
We met female students who were packing their luggage alone or with their parents. They said they were moving into a temporary rental.
"We study at the Institute of Dentistry. We are leaving here because construction of our dormitory has been completed. There is no problem, no one is forcing us to leave. For now, we will stay in a rented house, they will move us to the dormitory in a week," one of the girls said.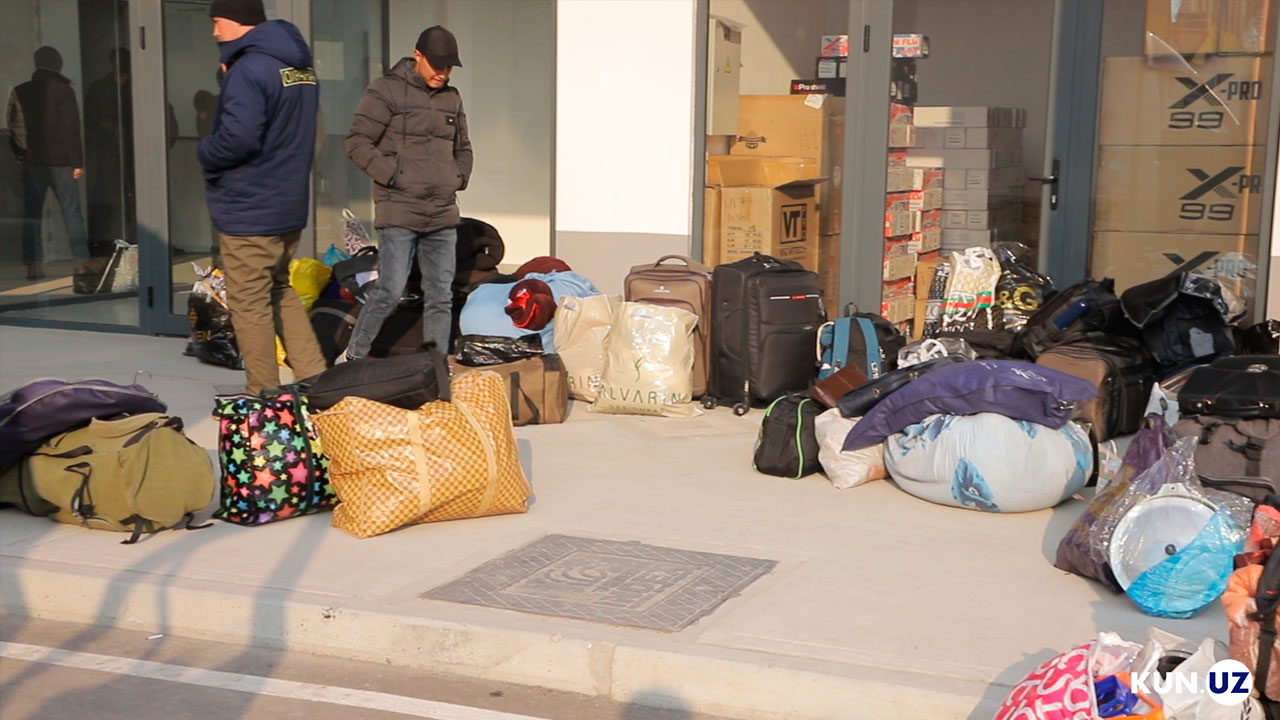 Passing through the corridors with their bags on their shoulders, we interviewed the students who have not left their rooms even though their luggage is packed. After thinking a thousand times, one of them spoke out:
"They told us to leave 15 minutes ago. At least it should have been said a few days ago. Employees of the institute have come and expelled all the students living here. Now we have to move to a rented house. If we go to the institute's dormitory, they tell us to sleep on the floor if there is no room. Thus, we will be forced to rent, and they only provide us with accommodation until we find a rental house.
We are fed up. In December, when it was snowing, we were moved from block "V" to block "A". The air conditioner did not work in block "A", there is no hot water. They should move us either during the heat or after the snow.
After these words, I may be expelled from the institute. But I feel bad, the students are suffering. Everyone should see this situation. Firstly, they should create the conditions, then there will be education. How can we learn in this way?"
However, the students of the private higher education institution who spoke with us stated that since the contract was signed until the end of the academic year, they will stay here until May, "...there was no talk about our movement," they confidently said.
"Students come and leave voluntarily. "Tashkent Index" administration did not tell any public or private universities to leave. The contract was signed until the end of the academic year," the lawyer of the shopping complex "Tashkent Index" confirmed the student's opinion.
So, why are students being moved out in the middle of the academic year when the final exams start? The head of department of the Ministry of Higher Education, Science and Innovation Lazizbek Mingishov answered our question as follows:
"We told the students before they went on vacation that this accommodation is not suitable for the winter season. This place is adapted for temporary living, it becomes very difficult during anomalous cold weather. Electric stoves can heat, but there is a fire safety issue, there is a possibility of power outages. Therefore, HEIs have taken measures.
For example, Tashkent State University of Economics created 139 seats by placing additional beds in dormitory and moved students. Tashkent State Pedagogical University rented the dormitory building of the college in Aktepa on the basis of a contract, created about 400 seats and took measures to transfer about 300 students from "Tashkent Index". Tashkent State Dental Institute had transferred all its students before the start of the winter vacation, not a single student remained.
We do not deal with private educational institutions. When we did calculations, there were about 35 students left before going on vacation".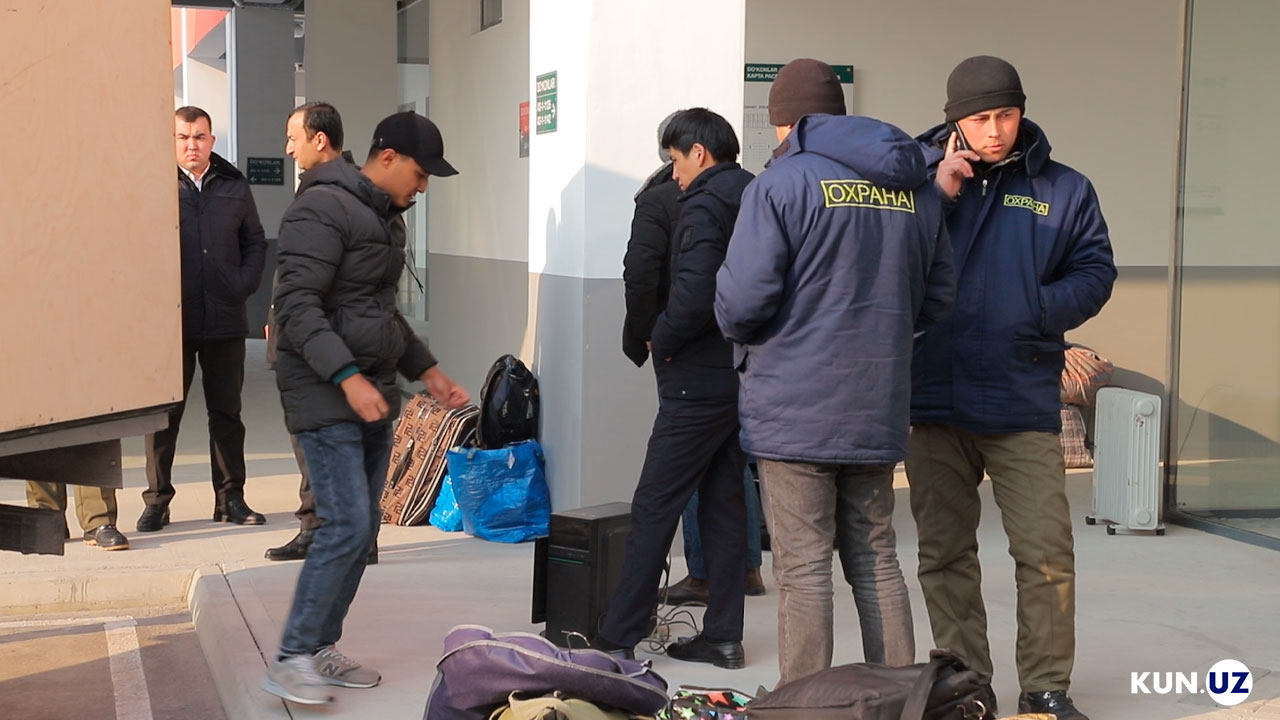 According to Mingishov, cases of uncontrolled placement of students in "Tashkent Index" were also observed.
"There were also cases of students settling here without any supervision. Students who come with luggage are arbitrarily accommodated. We found that there are 130 such students. We also talked with them in the morning. We said that they won't be expelled. But we asked the HEI to place them, if there is an opportunity.
Students staying at dormitories are also avoiding discipline and control and are settling in "Tashkent Index". Students having part-time education, working students are also settled in "Tashkent Index". There is no control here, unpleasant situations can also arise.
Currently, there are about 70 students left. I repeat, they have not been forced to rent houses. If they want to stay in the "Tashkent Index", we will allow them to stay even now," the ministerial official said.
For information, at the beginning of the 2022/23 academic year, the former governor of Tashkent city Jakhongir Artikhodjayev initiated to place students in this complex. The authorities said that the rent paid by students should not exceed the amount paid to the dormitory.
According to the Ministry, 3,000 seats have been established here, and 1,793 students from 13 state universities have lived here.