Presidents of Uzbekistan Shavkat Mirziyoyev and Kyrgyzstan Sadyr Japarov held a briefing for media representatives after the talks.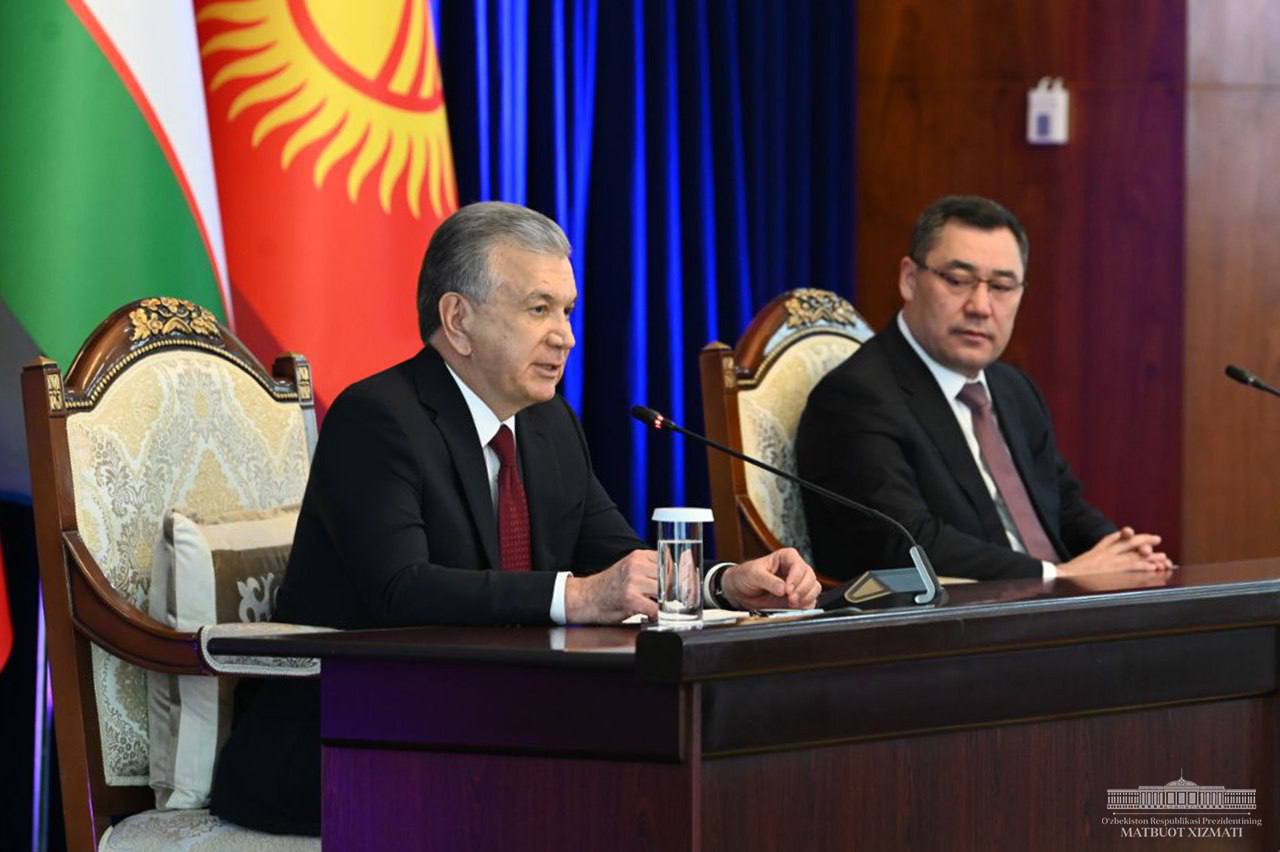 According to the press service of the head of state, Shavkat Mirziyoyev sincerely thanked the President and the people of Kyrgyzstan for the traditionally warm and cordial welcome.
"It is symbolic that our state visit is taking place in the year of the 30th anniversary of the establishment of diplomatic relations between Uzbekistan and Kyrgyzstan," he said.
The President highly appreciated the results of the high-level meetings, which were held in a trusting and constructive spirit. He noted that the parties discussed in detail the key areas of multifaceted cooperation and made specific decisions to deepen it. It was emphasized that a truly historic event in bilateral relations was the conclusion of the Treaty on Separate Sections of the Uzbek-Kyrgyz State Border.
"The success of our efforts largely depends on the effectiveness of cooperation in the field of transport," the President of Uzbekistan said.
During the talks, the leaders agreed to intensify efforts to build the China-Kyrgyzstan-Uzbekistan railway. The energy sector, in particular the issues of joint construction of the Kambarata HPP-1, also became a subject of detailed discussion.
"This mega-project will undoubtedly serve the sustainable development not only of Uzbekistan and Kyrgyzstan, but of our entire region," the head of Uzbekistan emphasized.
Particular attention at the talks was paid to the activation of interregional ties. Their deepening will be served by regular meetings of the council of heads of border regions.
"We have no analogue of such a unique platform with any other country," Shavkat Mirziyoyev said.
Special attention was paid to strengthening cooperation in the cultural-humanitarian sphere.
It was noted that the Uzbek musical and drama theater named after Babur, the reconstruction of which is being completed in Osh, will become a bright symbol of friendship between the two fraternal peoples.