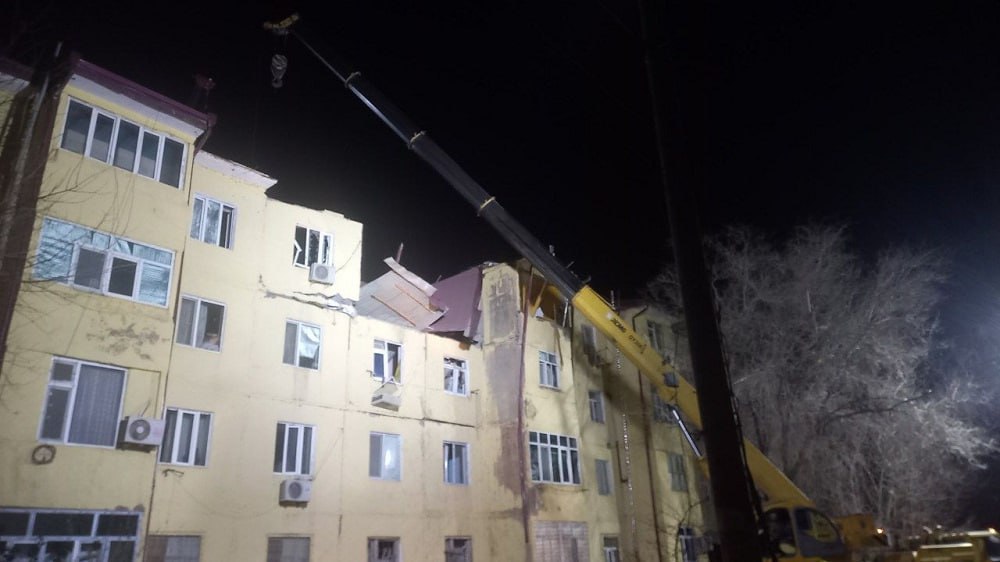 On the fact, the Karakalpakstan Prosecutor's Office initiated a criminal case under Paragraph "b" of Article 259-2 of the Criminal Code.
On January 29, at around 16:15, an air-gas mixture flash occurred in one of the apartments located on the 4th floor of the 4-story building in the "Temir jol" mahalla, Nukus city. As a result, the building structures were partially damaged.
According to the PGO Public Relations and Legal Information Network of the Republic of Karakalpakstan, a criminal case has been initiated in accordance with Paragraph "b" of Article 259-2 of the Criminal Code. Currently, investigations are underway.
It is noted that the issue of determining the circle of guilty persons and bringing them to criminal responsibility is being resolved.
Earlier in Nukus, the bodies of 4 more people were found under the ruins of a gas-exploded house. According to the MES information, the number of people who died as a result of the tragedy is 5.
At the incident site, under the MES leadership, the work to eliminate the consequences of the incident continues.