The Kuwaiti airline Jazeera Airways is launching direct flights from Kuwait to Samarkand. Flights will be carried out on Airbus A320.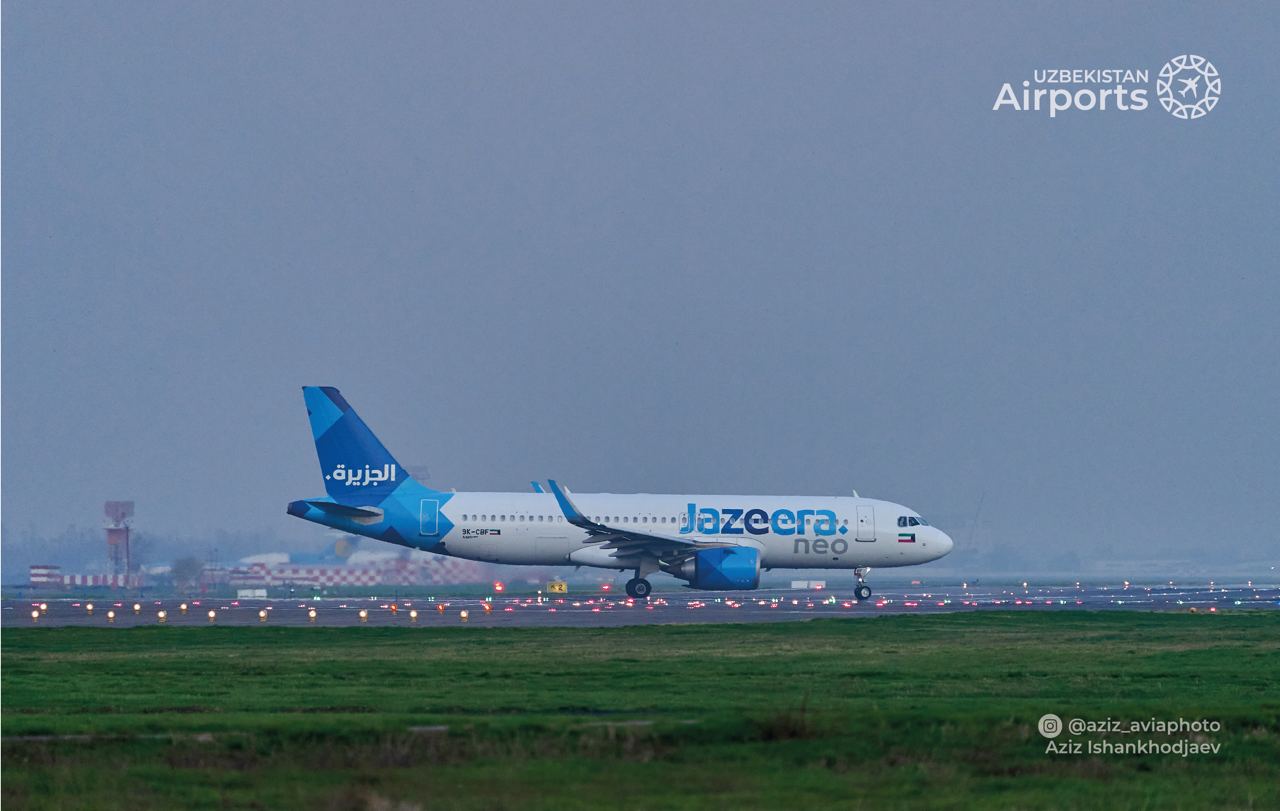 The first flight is scheduled for February 15, 2023.
Regular passenger flights will be carried out twice a week – on Wednesdays and Sundays.
Jazeera Airways began flying to Uzbekistan in 2021. Regular passenger flights from Kuwait to Tashkent are performed three times a week – on Mondays, Tuesdays, and Saturdays. From Kuwait to Namangan - on Mondays, Wednesdays, and Fridays.
Jazeera Airways is Kuwait's second national airline headquartered at an international airport with its own terminal. It is a low-cost air carrier.