Investors are offered a choice of locations in three districts for a future power plant.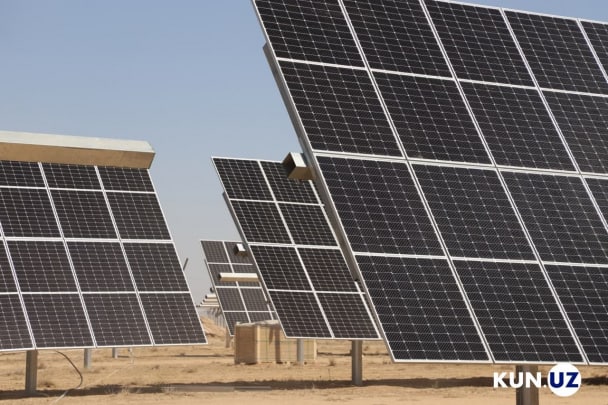 Turkish Alarko Holding Altek plans to build a photoelectric power plant in the Fergana region, Spot reported citing the press service of the regional administration.
On February 13, governor Khayrulla Bozorov met with the head of the company, Hakan Aytekin. The parties discussed the prospects for the construction of a solar power plant in the region, as well as the possibility of financing the project.
Now Alarko Holding Altek is working on a 1,000 MW solar power plant project in Turkey. Given the necessary conditions, the company can implement the same project in Uzbekistan, Aytekin said.
The regional administration promised to support the company's initiative and allocated employees to the guests to familiarize themselves with the construction sites in three districts – Fergana, Uzbekistan and Besharik. After choosing a location, the parties agreed to work out a plan for further actions.
Development of renewable energy in Uzbekistan
The government is betting on "green" energy as a quick and environmentally friendly solution to the energy shortage. The key role is assigned to solar energy – according to the plan of the Ministry of Energy, by 2030, it will account for 17% of all generation.
The first industrial solar power plant in Uzbekistan was built by Masdar in the Navoi region and started operating in August 2021. In May, the second PhES was launched – in the Samarkand region. The launch of several more projects with a total capacity of 1,397 MW is planned for 2023.
Several new projects are being implemented with the participation of ACWA Power, Masdar and other investors. Thus, the French Voltalia plans to build a combined solar-wind power plant, and the Uzbek-German JV Graess intends to create an innovative solar power plant in Surkhandarya.
In October, the Ministry of Energy launched a marketplace for photo panels and boilers. They are allowed to be bought in installments, and when paying immediately, the buyer will receive a subsidy from 2 to 6 million soums.
In recent days, Shavkat Mirziyoyev has announced several renewable energy projects. It is planned to create two renewable energy projects for 600 MW in the Fergana Valley, and another one for 500 MW in the Tashkent region.