From March 1, the "zero" rate of excise tax on imported and domestic Ai-80 gasoline will expire in Uzbekistan. From this date, the price of this fuel is expected to increase.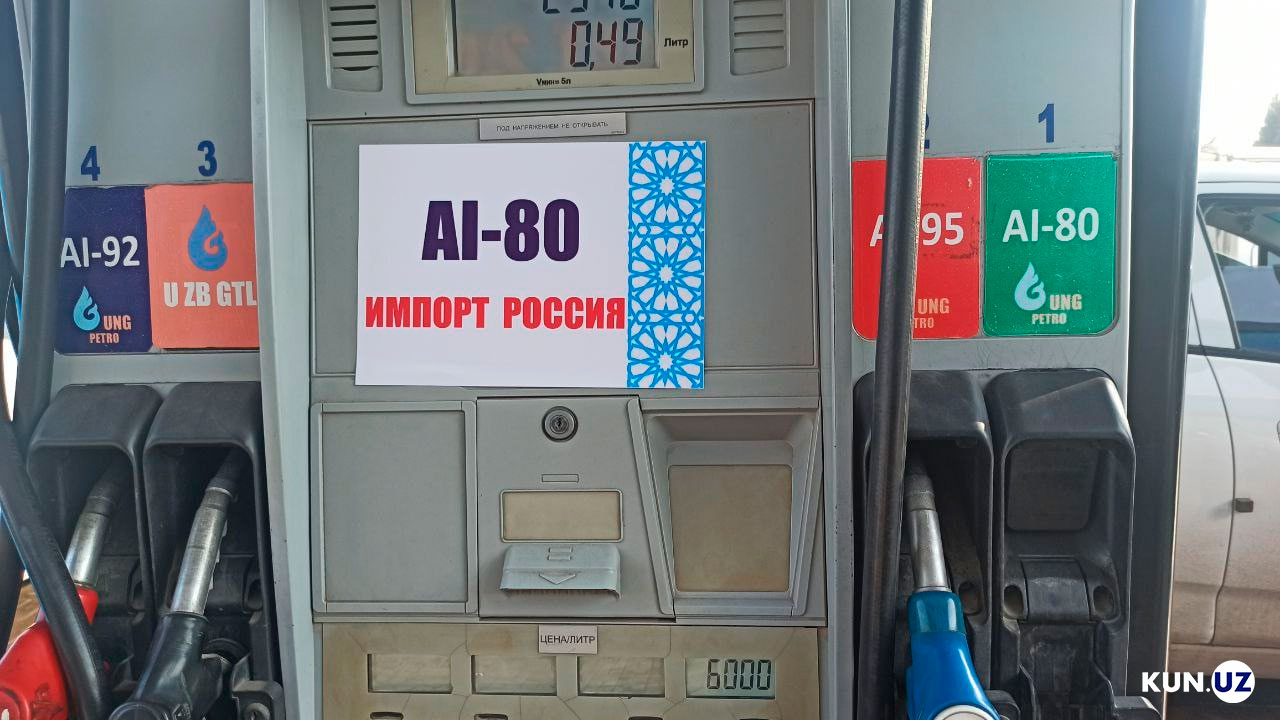 The price of Ai-80 gasoline is expected to increase in Uzbekistan from March 1, the press service of the Uzbekneftegaz company reported.
According to the President's decision PQ-440 of December 12, 2022 "On measures to provide consumers with gasoline products continuously during the autumn-winter season and to prevent a sharp increase in their prices", from December 10, 2022 to March 1, 2023, it was established that the excise tax will be applied at the "zero" rate for the Ai-80 gasoline product produced by enterprises and sold by business entities to final consumers.
As a result, on December 1-12, 2022, the average exchange price for 1 ton of Ai-80 gasoline was 8,096,000 soums, and from December 13, it was 6,295,000 soums or decreased by 1,801,000 soums.
As the company notes, the price of 1 liter of Ai-80 gasoline has decreased from 6,800 - 7,500 soums to 5,700 - 6,000 soums, or by 1,100 soums on average.
"After the expiry of the above procedures (grace period) on March 1, 2023, the price of Ai-80 gasoline is expected to increase due to the calculation of the excise tax and the free formation of prices on the stock exchange (without limiting the growth rate)," the report reads.
It is noted that the initial price of 1 ton of domestic Ai-80 gasoline, which will be placed on the stock market starting from March 1, is 6,863,000 soums, and the price of imported gasoline is 8,036,000 soums. By the end of the stock market, the prices are expected to be 8,150,000 soums on average (6,100 soums per liter).
At the same time, due to price changes, the retail price of 1 liter of Ai-80 gasoline in the reserves of Uzbekneftegaz JSC is formed from 6,800 soums for the domestic product and 7,000 soums for the imported product.