On February 27 – March 4, the delegation of Uzbekistan, headed by the First Deputy Speaker of the Legislative Chamber of Oliy Majlis, Director of the National Center for Human Rights of Uzbekistan Akmal Saidov, took part in the High-Level Segment of the 52nd session of the UN Human Rights Council (HRC) in Geneva (Switzerland).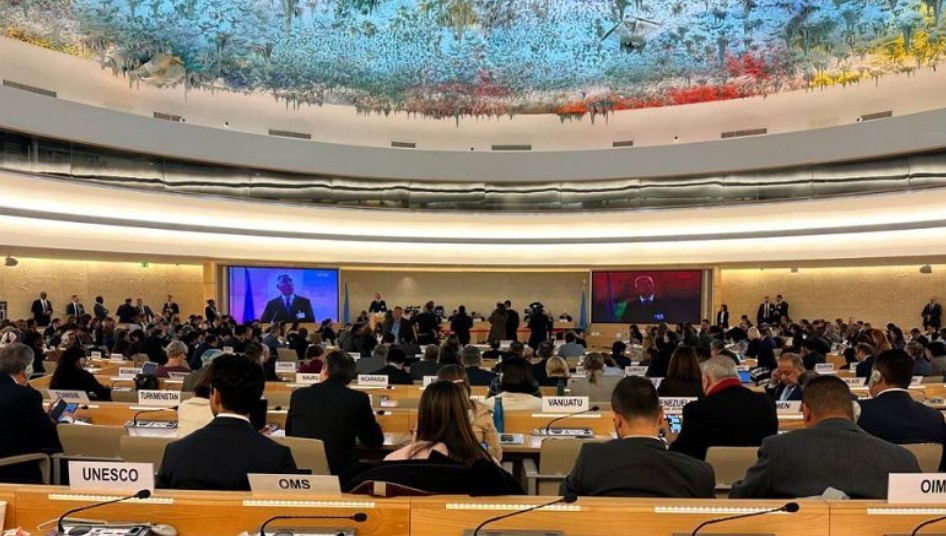 The HRC is an intergovernmental body within the UN system and is called upon to promote universal respect for and protection of all human rights around the world and to consider situations related to the violation of human rights, as well as the preparation of appropriate recommendations.
The Council consists of 47 states elected for 3 years by secret ballot with an absolute majority of votes. Uzbekistan has been elected to the UN Human Rights Council for 2021-2023.
The opening ceremony was attended by President of the UN Human Rights Council Václav Bálek, President of the 77th session of the UN General Assembly Csaba Kőrösi, UN Secretary General António Guterres, UN High Commissioner for Human Rights Volker Türk, as well as more than 150 high representatives of UN member countries.
During the high-level event, the Uzbek side brought to the attention of the international community the priorities for further deepening democratic reforms in the country within the framework of the New Uzbekistan Development Strategy. The Segment participants are informed in detail about the essence and content of the constitutional reform. The commitment of Uzbekistan to the further expansion of mutually beneficial cooperation with the UN and its institutions was expressed.
The delegation of Uzbekistan also expressed gratitude to the UN member states for supporting the republic's initiatives to adopt resolutions of the UN General Assembly "Strengthening the role of parliaments in accelerating the achievement of sustainable development goals" and the Human Rights Council "Youth and Human Rights".
Along with this, on the sidelines of the High-Level Segment, the delegation of Uzbekistan met with representatives of the Organization of Islamic Countries (OIC), the Office of the United Nations High Commissioners for Human Rights, the International Organization for Migration (IOM), the United States and Iceland.
During the meetings, topical aspects of the political dialogue on a bilateral basis and within the framework of international institutions were considered. The readiness of the Uzbek side to intensify relations in the field of ensuring human rights and freedoms was confirmed.