Yesterday in Tashkent, the Minister of Investment, Industry and Trade of Uzbekistan Laziz Kudratov held talks with the Chairman of the Board of ACWA Power Muhammad Abounayan, during which topical issues of implementing the company's current portfolio of projects in Uzbekistan and prospects for expanding further investment cooperation in areas of interest were discussed for both sides, Kun.uz correspondent reports.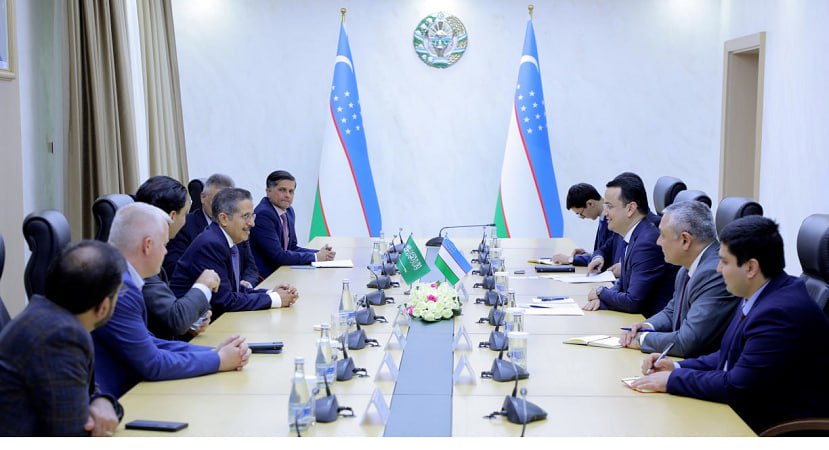 According to the Ministry of Investment, Industry and Trade of Uzbekistan (MIIT), the meeting noted the significant contribution of ACWA Power to the development of the energy sector of our country. Today, the company's investment portfolio in Uzbekistan includes 5 projects with a total value of over $4.4 billion and a design capacity of over 4.1 GW. It was emphasized that the success of the company in our country plays an important role in promoting Uzbekistan as a comfortable investment destination and a leading center for the introduction of renewable energy sources in the Central Asian region.
At the meeting, topical issues of the implementation of current projects for the construction of wind farms in the Syrdarya, Bukhara regions and the Republic of Karakalpakstan with a total capacity of 2.6 GW were discussed. An agreement was reached to take a set of practical measures to speed up work in order to reach the advanced deadlines for putting projects into operation.
A number of new projects planned for joint implementation were considered. In this context, the parties welcomed the completion of the necessary procedures and the conclusion of new agreements on the project for the construction of a 500 MW solar power plant in the Samarkand region and a 200 MW solar power plant in the Tashkent region.
Plans for the construction of a plant specializing in the production of "green" hydrogen in Uzbekistan were discussed separately.
The parties also exchanged views on the agenda of the current investment cooperation in the chemical industry, banking, telecommunications, healthcare, pharmaceutical production and agriculture.
Following the talks, the parties agreed on the adoption of targeted measures as part of the timely and successful implementation of the discussed projects and initiatives.