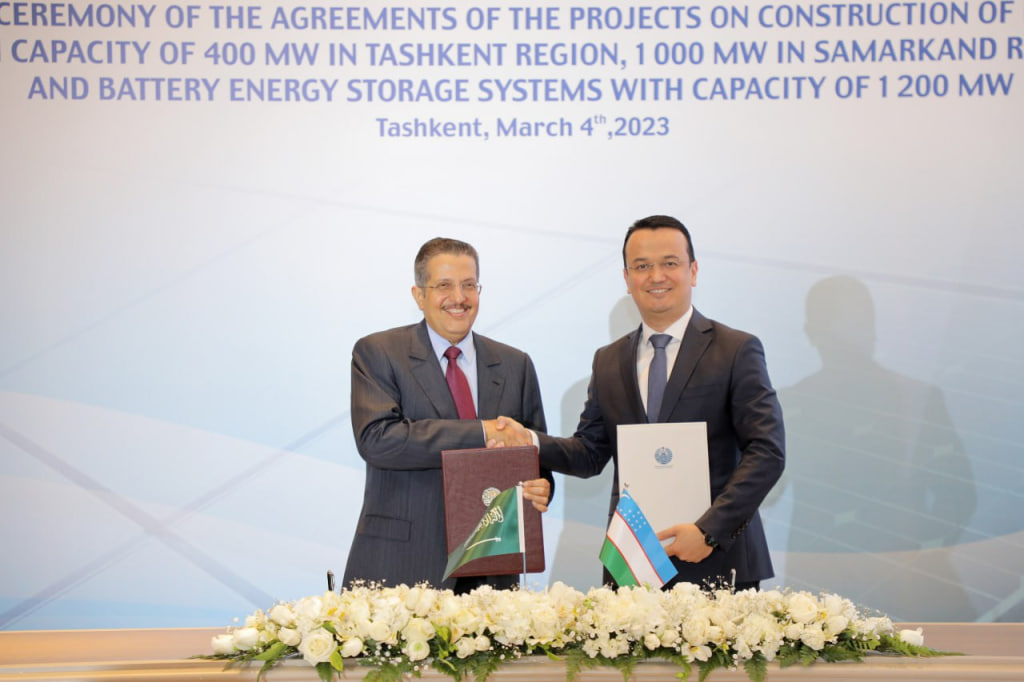 A ceremony to launch work on the construction of a 400 MW solar power plant in the Tashkent region took place in Tashkent.
In accordance with the agreements reached, the Saudi company ACWA Power will carry out the design, financing, construction and further operation of the power plant during 25 years.
As part of the event, investment agreements were also signed between the Ministry of Investment, Industry and Trade and ACWA Power for the construction of solar power plants with a total capacity of 1,000 MW in the Samarkand region, 400 MW in the Tashkent region and an autonomous electricity storage battery with a capacity of 1,200 MW.
Delivering with a welcoming speech, Minister of Investments, Industry and Trade Laziz Kudratov sincerely congratulated all those present on the launch of a large-scale project that reflects the positive dynamics of development and strengthening of the multifaceted cooperation between Uzbekistan and Saudi Arabia.
A number of economic benefits were noted that will be achieved as a result of the implementation of projects, namely: the creation of more than 3,000 new jobs during their construction and 300 – during operation; electricity generation in the amount of 3.5 billion kWh per year; natural gas savings in the amount of 1 billion cubic meters per year.