The President is required to consult with the Senate before appointing the Chairman of the SSS and the Prosecutor General. All members of the Supreme Council of Judges are elected by the Senate.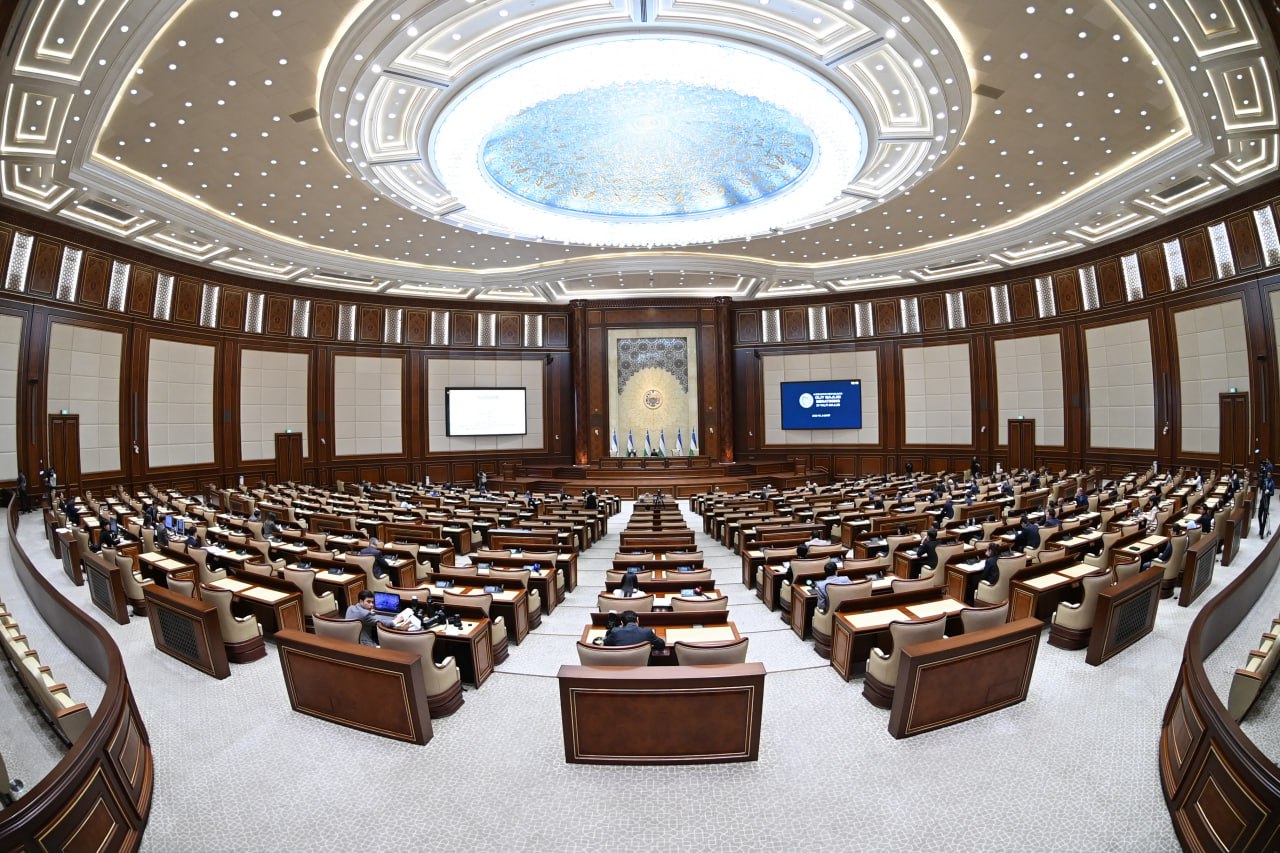 Deputy Jakhongir Shirinov, who provided a report on the renewal of the Constitution in the Parliament of Uzbekistan, listed some changes to the main law.
"Parliament's functions in appointing heads of supervisory bodies and law enforcement agencies are being strengthened, and some powers of the President are being transferred to the Parliament.
In particular, in the updated Constitution, candidates for the Prosecutor General, the head of the Chamber of Accounts are first considered in the Senate, and then appointed by the President, it is also proposed to introduce the practice of electing the heads of antimonopoly body and anticorruption agency by the Senate.
Also, the procedure for appointing a candidate for the leadership of the State Security Service by the President after consultation with the Senate is being introduced.
Also, in order to ensure the true independence of the judiciary, it is proposed to introduce a system of election of all members of the Supreme Council of Judges by the Senate.
One of the other conceptual changes in this direction is to increase the effectiveness of the Senate by compacting its composition based on administrative reforms. For this purpose, the number of senators is changing from the current 100 to 65. The current procedure for forming the Senate is preserved.
The law is scheduled to be reviewed by the Senate within 60 days. If the Senate does not make a decision on approving or rejecting the law within 60 days, it is envisaged that the law will be sent to the President of the Republic of Uzbekistan for signing and promulgation by the Legislative Chamber.
Joint powers of the chambers of Oliy Majlis have also been strengthened, and the institution of parliamentary inspection, which is an important form of parliamentary control, is being specially strengthened in the Constitution.
"Also, important powers such as hearing the annual national report on the fight against corruption in Uzbekistan, determining the maximum amount of the state debt, carrying out the parliamentary audit are included in the joint powers of the chambers," Jakhongir Shirinov said.
According to him, it is determined that the Oliy Majlis at the current convocation will carry out its activities in accordance with the mandates specified in the updated Constitution, taking into account the moment this Constitution comes into force.
The new norms determining the number of Senate members are expected to be implemented from the moment the next Senate is formed in 2024.