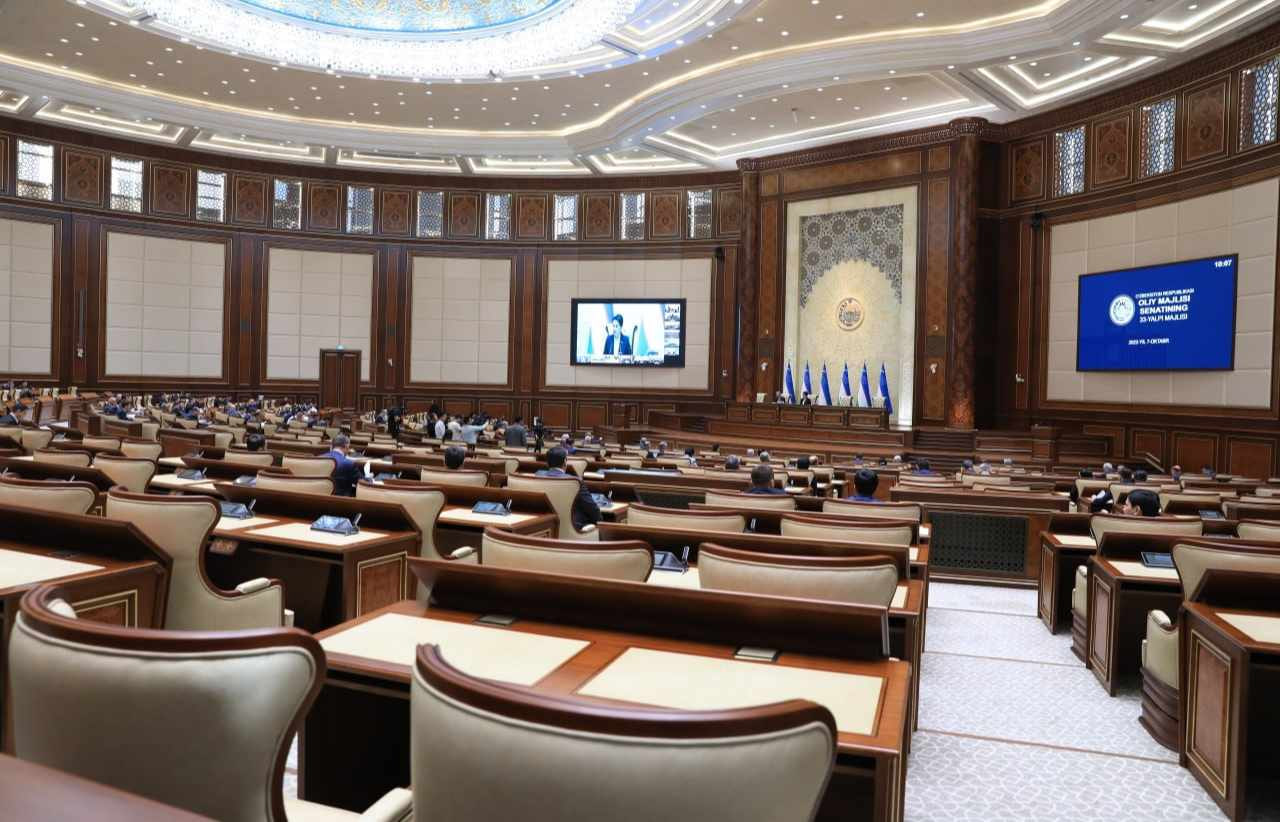 The Senate of Oliy Majlis approved the decision to hold a referendum on the draft law on the new version of the Constitution at the meeting held on March 14.
80 out of 83 senators supported the resolution, 1 abstained, and 2 did not vote.
A national referendum is scheduled to be held on April 30. The constitutional law must be published in the press within three days. The referendum ballot will have the following question: Do you accept the constitutional law of the Republic of Uzbekistan on the Constitution of the Republic of Uzbekistan?
According to the draft of the new Constitution, the same person may not be elected or appointed for more than two consecutive terms to a number of positions of state power, including the speaker of the Legislative Chamber, the chairman of the Senate, the chairman of the regional, district, city council of people's deputies, the governor, the chairman and deputy chairman of the Supreme Court, the chairman and deputy of the Supreme Council of Judges, the CEC Chairman and the Prosecutor General.
In accordance with the constitutional law, taking into account advanced foreign experience, the authority to consider and approve the candidate of the Prime Minister is transferred to the absolute authority of the Legislative Chamber.
"The norm on ending the institution of governors leading the councils of people's deputies serves to increase the responsibility of governors before the public representatives," Senator Narimon Umarov said.