The new building of the "Islamabad" mosque has started operating in Almazar district.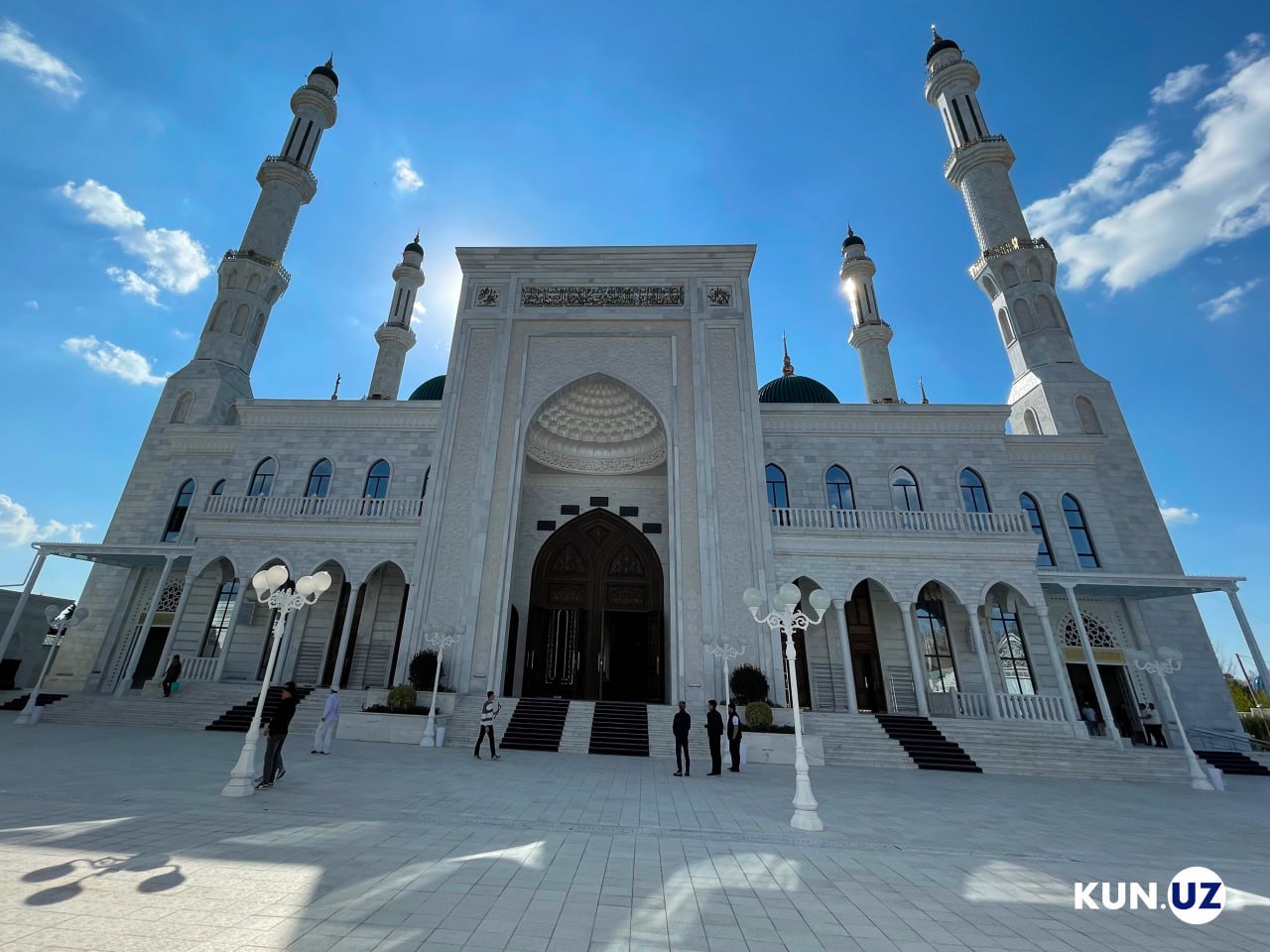 On March 22, the new building of the "Islamabad" mosque in the capital's Almazar district started working, the Press Service of the Muslim Board of Uzbekistan reported.
The chairman of the Muslim Board of Uzbekistan, Mufti Nuriddin, scholars, imams, mahalla activists and prayers of the mosque took part in its opening ceremony. At the ceremony, the Mufti congratulated the gathered people with Ramadan, blessed the prayers of the mosque with this huge and beautiful mosque with all the amenities, and prayed for those who contributed to the creative works.
For information, this three-story "Islamabad" mosque, built on "Sagbon" street, Almazar district of Tashkent city, was built with the support of sponsors and generous people.
The construction of this mosque began in October 2019. It can accommodate 8,000 people, and together with its yard and surrounding areas, the mosque can serve 13,000 worshipers. Its minarets give a special appearance, and the ablution area is designed for 150 people. In addition, administration, library and other necessary rooms have been established, all of which are equipped with modern amenities.
Now, this mosque, located on the main street, serves not only the residents of the mahalla, but also helps many travelers perform their prayers on time.