Four Chinese companies have recently shown interest in the energy sector of Uzbekistan.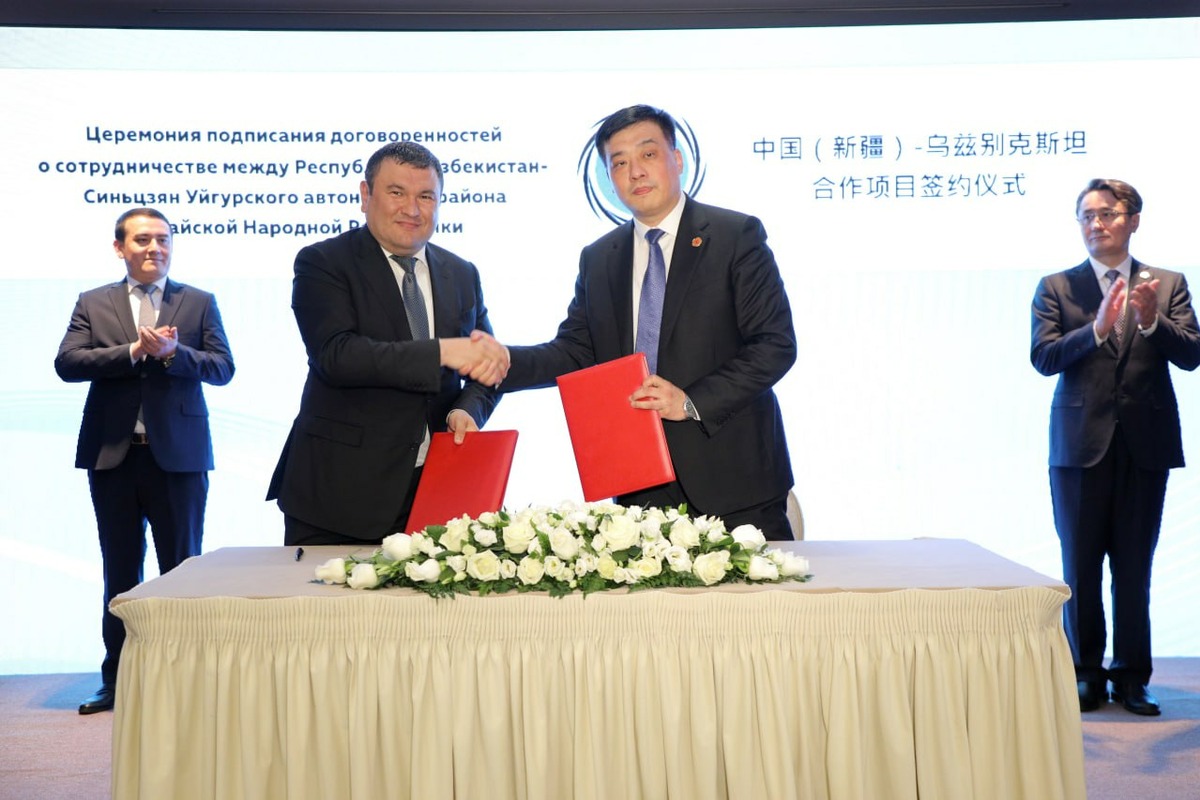 Tashkent and Jizzakh regions have signed agreements on cooperation with the regions of China, the MIIT press service reported.
The signing ceremony was held on March 29 with the participation of representatives of over 40 large companies from Uzbekistan and China. Participants of the event singled out the most promising areas of investment, industrial and trade cooperation, including energy.
The head of the Ministry of Energy, Jurabek Mirzamakhmudov, signed a memorandum of understanding with the head of Huadian Power, Han Sun. The document indicates intentions to build photoelectric power plants in Navoi and Fergana regions.
The Tashkent regional administration has signed a partnership agreement with the Xinjiang Uygur Autonomous Region of China. The parties also signed memorandums of cooperation in the areas of trade and renewable energy.
Recently, Chinese companies have shown increased interest in the development of renewable energy sources in Uzbekistan. Thus, on February 15, CEEC Energy China signed a memorandum on the construction of three PPPs with a total capacity of 2,000 MW in Kashkadarya, Bukhara and Samarkand regions.
A few days later, the Ministry of Energy agreed on plans to build a solar power plant for another 2 GW in the Jizzakh and Tashkent regions in the amount of $2 billion. The Chinese China Gezhouba Group started building a 700 MW solar power plant near Tashkent. In addition, a consortium of three companies is exploring the possibility of building a wind farm in Jizzakh.
Investors from other countries also plan to increase their participation in the development of the "green" energy sector. Turkish Alarko plans to build a solar power plant in the Fergana region, and the Saudi ACWA has signed agreements on the construction of two new facilities in Samarkand and Tashkent regions.