The citizen had previously tried to set herself on fire due to disputes over a place to trade. This time she did it and received bodily injuries.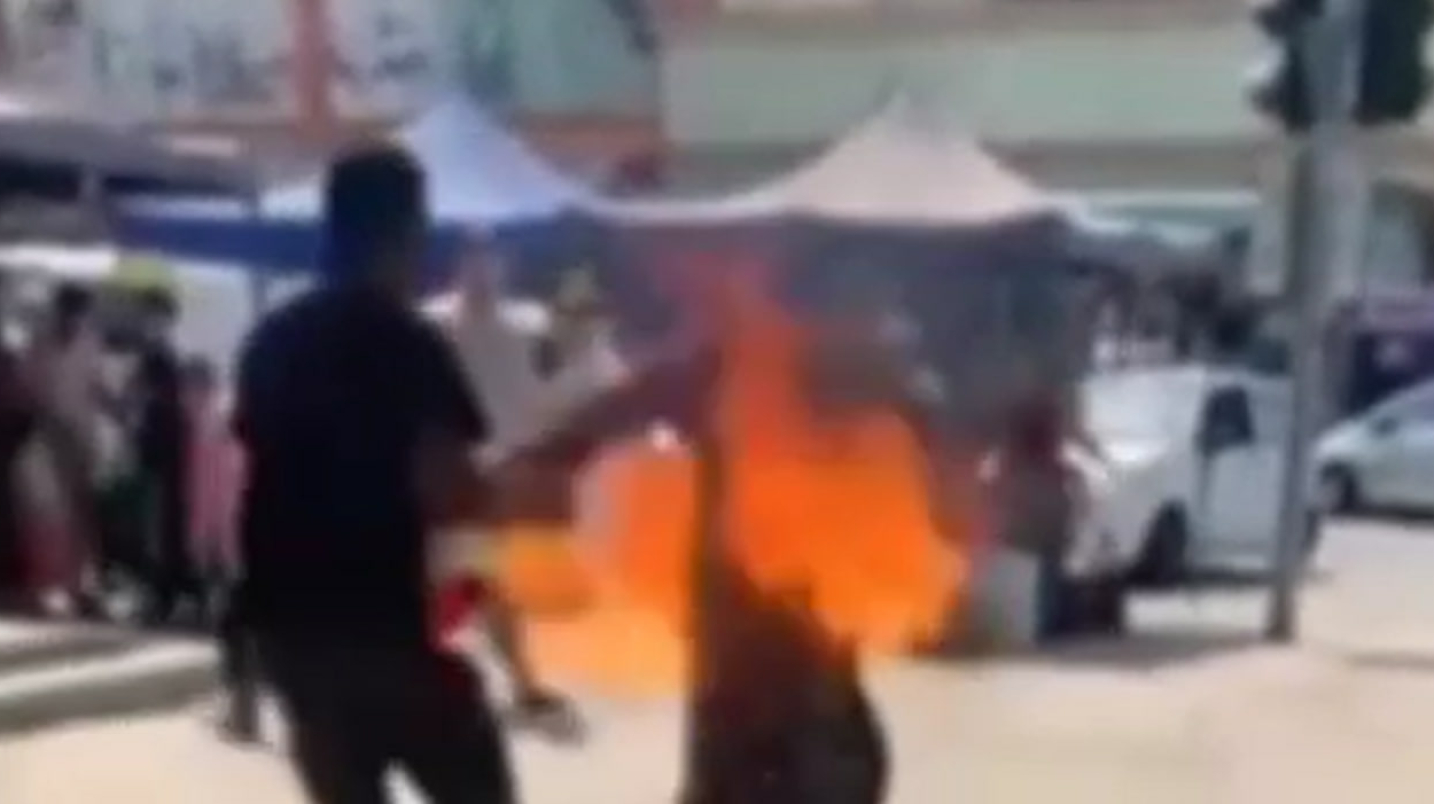 A video has gone viral on social media showing a woman dousing herself in gasoline and setting herself on fire.
The Tashkent police department reported that the incident occurred on May 2 at about 10:00 am in the Karakamysh massif of the Almazar district, near one of the shops. A 42-year-old saleswoman quarreled with colleagues over a place to shop. In protest, she doused herself in gasoline and set herself on fire.
As a result, the woman received 35% burns to her face, both hands and the front of her body. She was hospitalized.
During the preliminary investigation, it turned out that the woman had previously come into conflict with colleagues because of the place for trading, and also repeatedly tried to commit self-immolation, but thanks to law enforcement officers, she failed to do this.
On this fact, the prosecutor's office of the Almazar district is conducting a pre-investigation check.