The delegation of our country, headed by the Special Representative of the President of Uzbekistan for Afghanistan, Ismatulla Irgashev, yesterday took part in the fourth meeting of the Special Representatives of the European Union and Central Asian countries for Afghanistan in Ashgabat, Kun.uz correspondent reports.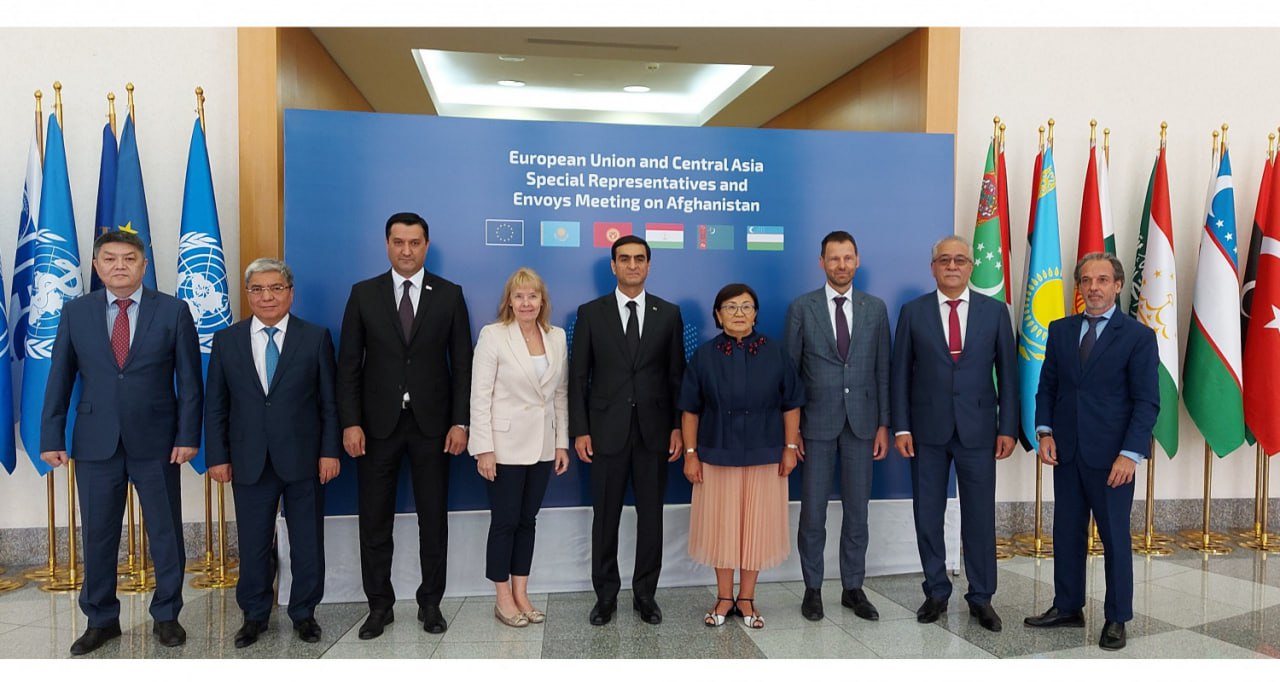 According to the MFA, the event was attended by EU Special Representative for Central Asia Teri Hakala, EU Special Envoy for Afghanistan Thomas Nicklasson, Special Representative of the UN Secretary General, head of the UN Mission in Afghanistan Roza Otunbayeva, representatives of the World Bank (online) and special representatives countries of Central Asia on Afghanistan.
The meeting participants noted the importance of continuing humanitarian assistance to the Afghan people, preventing the isolation of Afghanistan, and the need to unfreeze the country's international assets.
An appeal was made to the interim authorities of Afghanistan to fulfill the requirements of the international community in the areas of creating an inclusive and representative government, respecting the rights and freedoms of citizens, especially women, and preventing the use of the territory of Afghanistan for terrorist purposes.
Particular attention was also paid to the issues of joint use of the region's water resources. The importance of mutual consideration of the interests of neighboring countries and the rational use of the region's water resources was noted.
The presence of opportunities for the development of common proposals by the EU and the countries of Central Asia to resolve the situation in Afghanistan was emphasized.
The delegations positively considered the initiative of the President of Uzbekistan to create an International Negotiating Group under the auspices of the UN, which could become part of the general proposals of this format for the UN "Roadmap" on Afghanistan.
Following the event, a joint statement was adopted.