Uzbekistan Airways has delivered the sixth batch of anti-hepatitis C medicine to Tashkent, allocated by the Egyptian government as humanitarian aid to the country.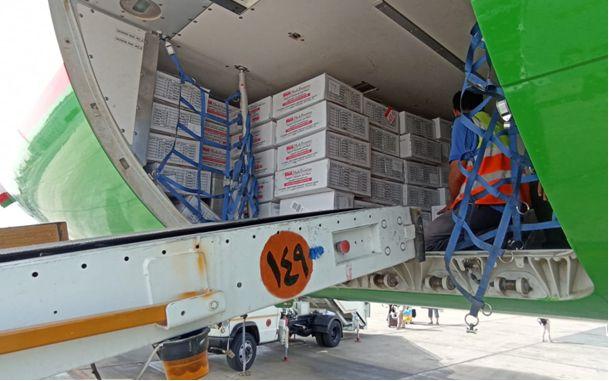 This campaign was organized by the Ministry of Foreign Affairs of Uzbekistan, the country's embassy in Cairo, and Uzbekistan Airways airline company.
More than 17 thousand medicines will be distributed to patients in need by the Virology Research Institute under the Health Ministry of Uzbekistan.
As part of the agreement with the Egyptian Ministry of Health, a total of 800,000 anti-hepatitis C drugs will be delivered to Uzbekistan in 2023-2024.