According to him, by 2050, the water level of the two largest rivers of the region, Syrdarya and Amudarya, will decrease by about 15%.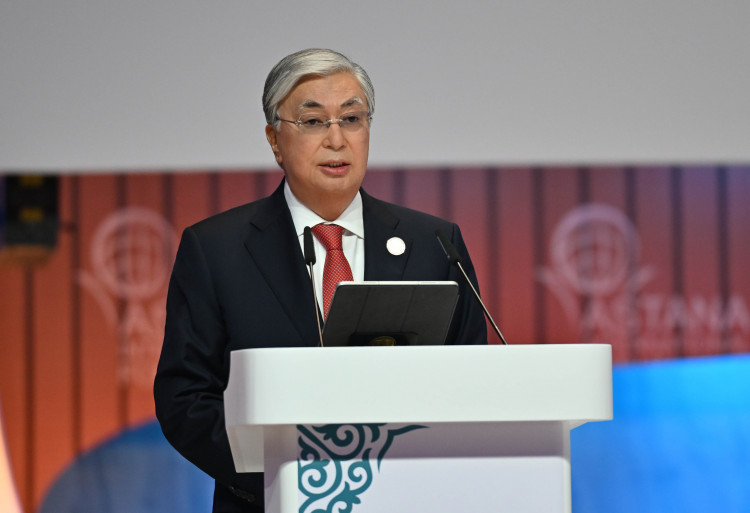 The President of Kazakhstan, Kassym-Jomart Tokayev, proposed to establish a project office for Central Asian countries in Almaty and to hold a regional climate summit in Kazakhstan under the auspices of the UN and other international organizations in 2026, Akorda.kz reported.
"The water level in the two largest rivers of our region – Syrdarya and Amudarya – will decrease by almost 15% by 2050. We call for more funding to support the International Fund for Saving the Aral Sea to prevent environmental disaster in the region. Water issues and climate change are closely related. Central Asia is a region where water security can be achieved only through close cooperation and effectively selected joint measures," Tokaev said in his speech at the Astana International Forum on June 8.
As the head of Kazakhstan noted, droughts and floods in Central Asia cause annual damage of 1.3% of GDP, crop yields decrease by 30%, which may lead to the emergence of 5 million internal climate migrants by 2050. Tokayev reminds that the surface of the glaciers has already shrunk by 30%.
According to Tokayev, Kazakhstan can offer huge green economy opportunities and become a center of renewable energy.
"However, time is not on our side. We need resources and cooperation to decarbonize and build a green economy at the necessary pace. The global climate emergency is the starkest example of our interdependence and shared destiny. We are connected to each other whether we like it or not. Given this fact, those who figure out how to work together will succeed, and those who can't will fail," he said.
The President of Kazakhstan emphasized that the principles and values of the UN are not the most effective way to solve this problem, but the only way.