As part of the project, the parties plan to install 650,000 smart meters over 7 years.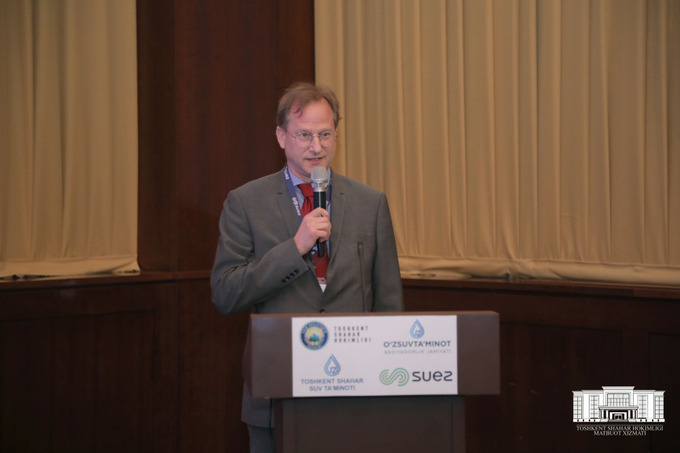 The French company Suez and "Toshkent shahar suv ta'minoti" are starting to modernize the capital's water supply, the press service of the Tashkent city administration reported.
Water supply representatives presented a plan for a fundamental change in the system and its components. Work under the contract with Suez is designed for 7 years.
During this time, it is planned to install 650 thousand smart meters. In addition, a mobile application will be launched to promptly respond to subscriber requests.
Planned in-depth work on the modernization of laboratory equipment for the study of water quality and its improvement. It is also planned to install sensors throughout the water supply network in order to monitor water quality in real time.
With the help of French partners, energy consumption at water and sewage pumping stations and wastewater treatment plants will be optimized. The company also promised to organize the detection of water leaks.
As noted in the administration, the first cooperation agreements with Suez were reached several years ago. In March 2020, the company signed an agreement on the transformation of the water sector with the administration of Tashkent and "Toshkent shahar suv ta'minoti".
The administration estimated the project for the modernization of the water supply and sewerage system at €185.4 million. In 2021, the Ministry of Housing and Communal Services (now part of the Ministry of Construction) and Suez signed a memorandum on joint work to introduce smart water metering.
In addition, the city administration discussed with Suez the possibility of recycling waste and extracting energy from it.