Customs officers found suspicious parcels that were sent to 6 different people with the same phone number to contact.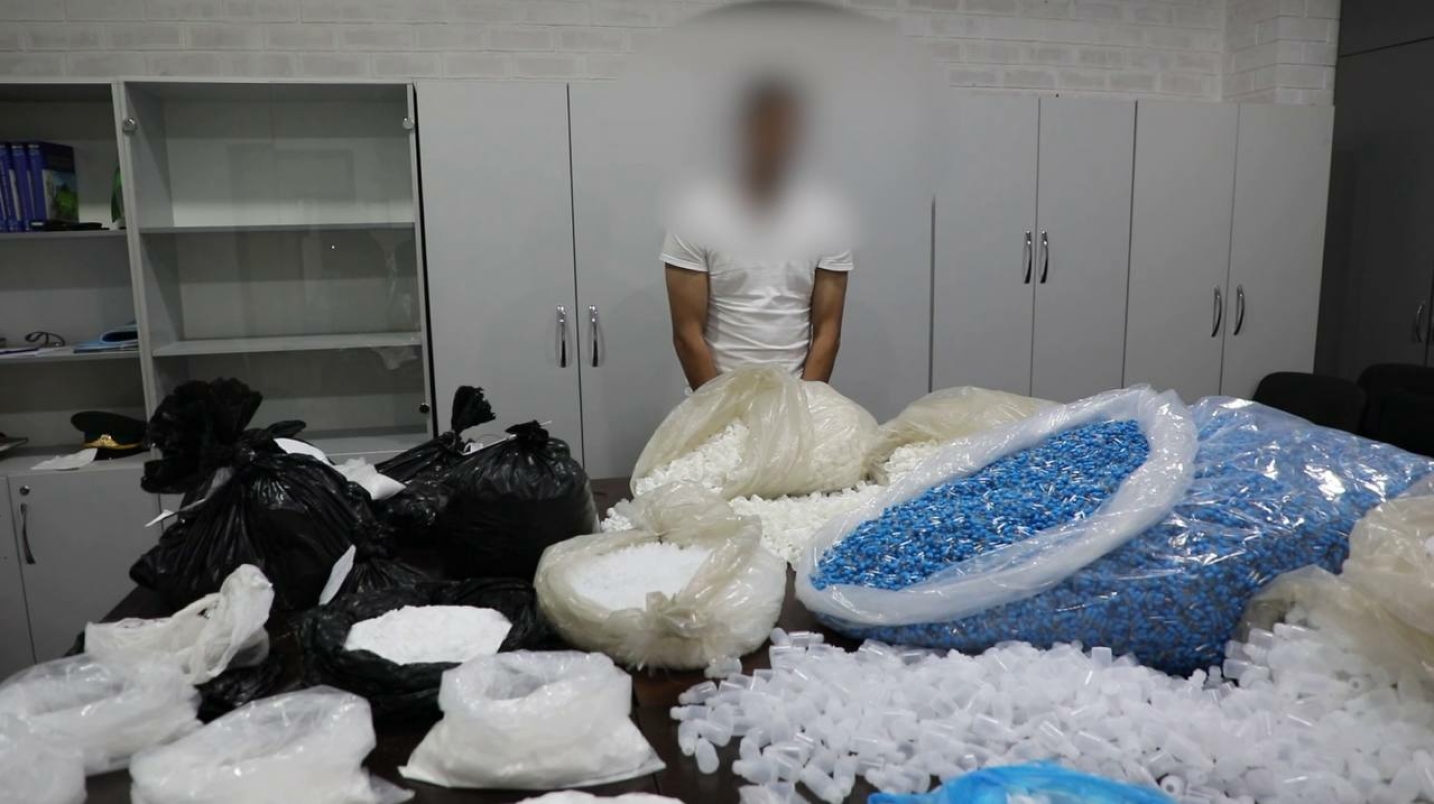 On July 4, a parcel consisting of two plastic packages, each weighing 5 kg, was received from China in the name of a citizen living in the capital's Mirabad district. It is reported that the parcels contained a white powdery substance.
With a difference of 1-2 days, another 10 courier parcels with white powder arrived in the name of 5 more citizens from the same foreign address, UzNews.uz reported referring to the head of the press service of the State Customs Committee Khusan Tangriyev.
The examination of the Central Customs Laboratory concluded that the total weight of pregabalin contained in 11 parcels was 55 kg 374 g.
Employees of the anti-smuggling department of the specialized customs complex "Tashkent-AERO", together with the customs post for foreign economic activity "Main Post Office" and the State Security Service, conducted an operative event in thecapital's Mirabad district. In particular, upon receipt of 11 parcels with a total weight of 55 kg 374 g, a citizen was detained, whose telephone number was indicated on the parcels.
It is noted that the value of the seized pregabalin is estimated at 4 billion 725 million soums.
After that, the remaining 5 citizens were also detained, in whose name parcels with pregabalin were sent from China. It turned out that some of them took courses abroad on the production of medicines.
During the search, a small laboratory for packaging strong substances was found in the apartment of one of the detainees. After that, the detainees confessed.
It turned out that on July 25 they sent a package, namely a detergent, which also contained pregabalin with a total weight of about 20 kg and a cost of 1.2 billion soums. Reportedly, the potent drugs Lyrika and Regapen were made from it in an illegal laboratory, the cost of which could be approximately 3.4 billion soums.
On August 10, 2 more members of the group, previously taken under operative supervision, were detained. They were detained while receiving parcels with more than 15 kg of pregabalin, which arrived from abroad. It is noted that this substance could be sold on the black market for 3 billion soums.
It is reported that 2.4 kg of various powders, glass test tubes, mixers, hundreds of thousands of empty medicine capsules and tubes of glue were found in the illegal laboratories of these citizens.
The operative event did not end there. On August 11, another representative of the criminal group was detained. He also received a package containing 5 kg of pregabalin.
The department noted that from 1 g of pregabalin, on average, up to 10 capsules of potent substances are prepared. The cost of pregabalin seized during the operation, with a total weight of more than 95 kg 422 g, is 16 billion soums. It is noted that more than one million capsules with a potent psychotropic substance could be made from this substance.
On the revealed facts, criminal cases were initiated.