On September 19, during his speech at the 78th session of the UN General Assembly, the President of Uzbekistan Shavkat Mirziyoyev spoke about threats of international terrorism, security issues, and religious tolerance.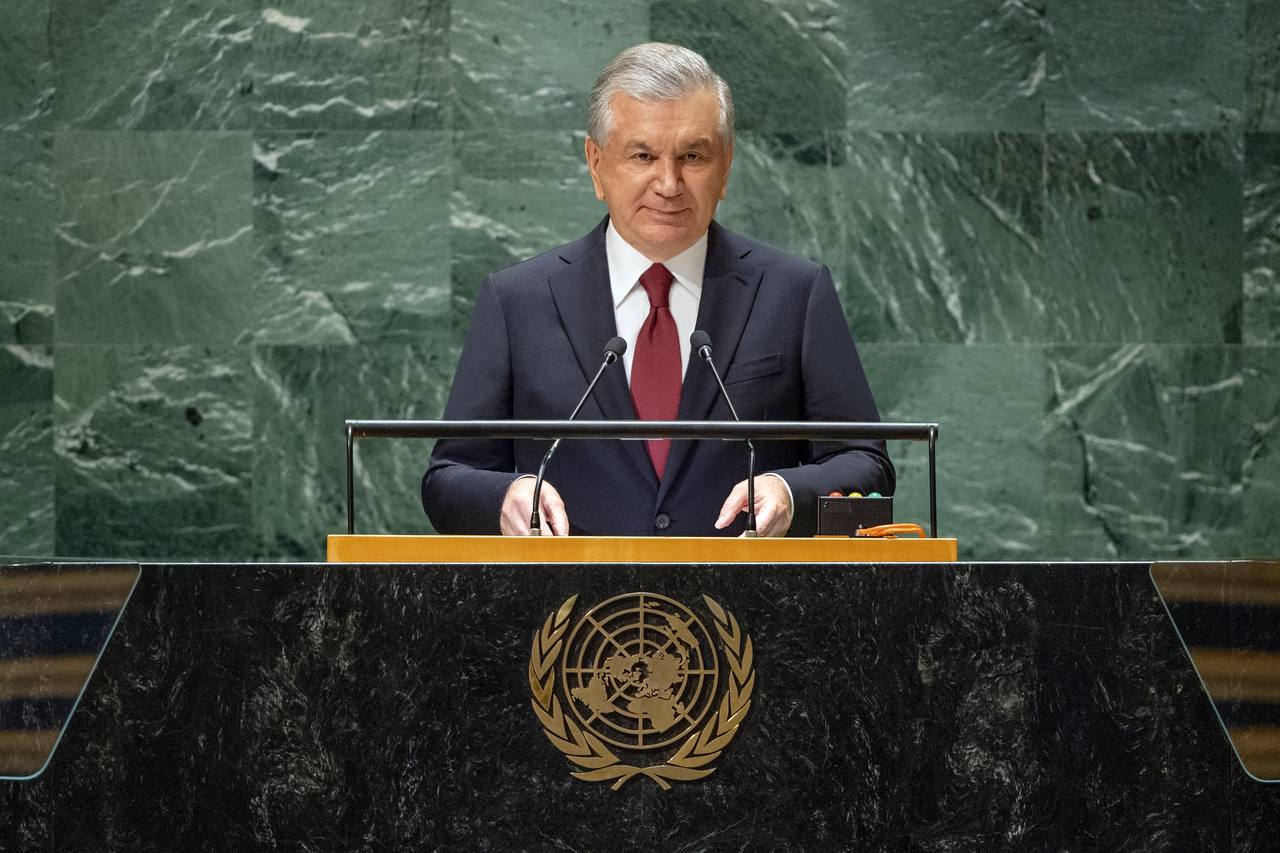 "We need to strengthen our joint efforts in preventing the spread of the scourge of extremism and radicalization of youth. Last March in Tashkent, the Joint Plan of Action for the implementation of the United Nations Global Counter-Terrorism Strategy in Central Asia was adopted. As part of our National Strategy on Countering Extremism and Terrorism, we are placing a particular emphasis on this matter. This includes helping people affected by extremist ideas to return to a normal life and their reintegration into society," Mirziyoyev said.
According to the president, Uzbekistan has gained unique experience in this regard.
"We have conducted the humanitarian operation "Mehr" ('Benevolence') five times. As part of that operation, we have repatriated to our country more than 530 citizens, primarily women and children, from conflict zones in the Middle East and Afghanistan. They have all received medical, psychological, social assistance, and other support," the president said.
Shavkat Mirziyoyev added that in order to continue ongoing actions in this direction and promote a permanent exchange of experience, Uzbekistan has taken specific measures to establish the Regional Experts Council on systemic work with persons repatriated from combat zones under the auspices of the United Nations Counter-Terrorism Office.
The President of Uzbekistan also spoke about recent manifestations of religious intolerance and islamophobia that have taken place in some countries and called them "unacceptable".
"In order to globally promote the ideas of religious tolerance and cooperation, we propose to establish in Uzbekistan the International Centre for Interreligious Dialogue and Cooperation under the auspices of UNESCO. We also would like to organize in Uzbekistan next year the International Conference "Islam: A Religion of Peace and Kindness," Shavkat Mirziyoyev said.