The Fergana region administration has concluded a number of agreements with Chinese companies in the fields of energy, engineering, and other areas.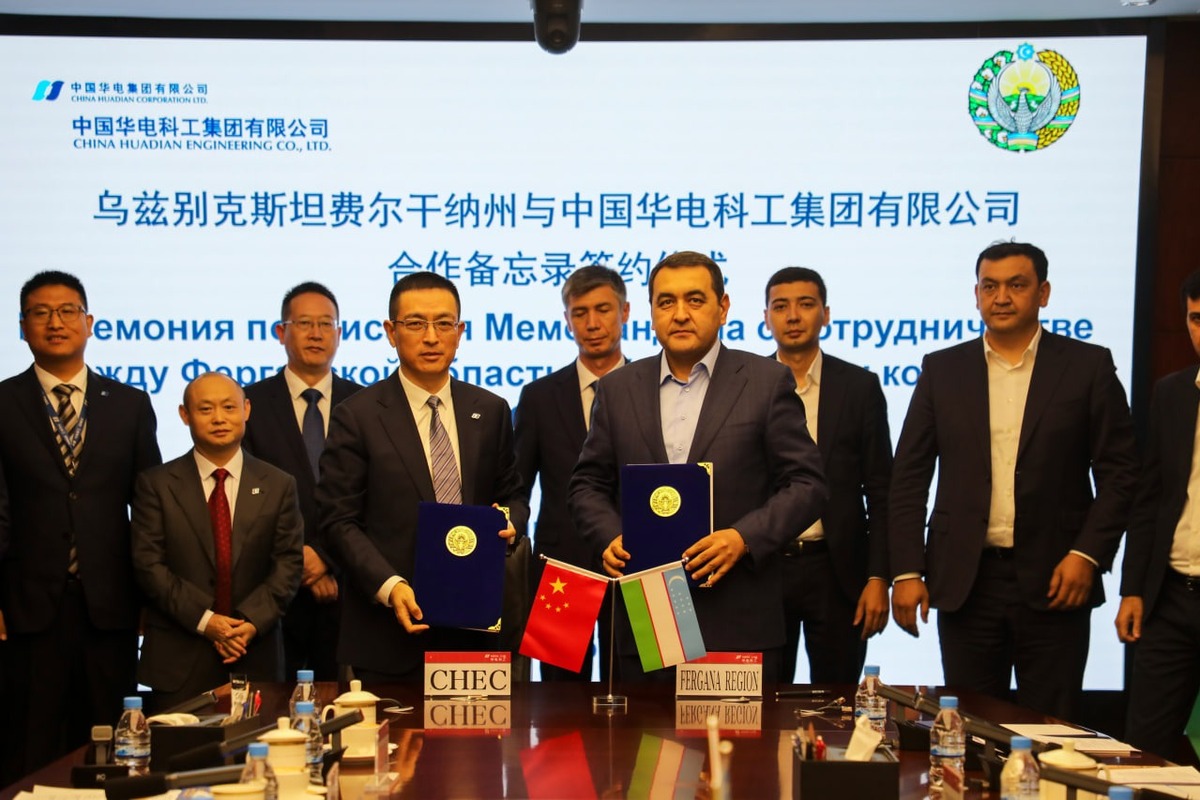 During a recent visit to the PRC, a delegation led by Governor Khayrullo Bazarov held a series of meetings with business representatives of China and signed 29 agreements worth $1.37 billion in the investment and trade fields.
The bulk of this amount comes from four companies – China Power International, CAMC Engineering, Shaanxi Xiangsheng Industrial Group, and China Huadian Engineering. They intend to construct four photovoltaic power plants in the Fergana region for $1 billion.
In the Furkat district, it is planned to launch the production of electric buses with Dongfeng Special Vehicle Co., Ltd. The plant will be built in two stages for approximately $100 million and will produce up to 1,000 units of buses.
The delegation also agreed to organize the production of batteries for electric buses with Jiangxi Anchi New Energy Technology for $30 million. Another $50 million will be invested in the production of devices for charging electric vehicles.
In addition, it is planned to implement 7 other industrial projects in the region for $112 million. These include copper processing, the production of agricultural machinery, the manufacturing of tiles, porcelain tiles, and iron profiles.
In the field of light industry, the parties signed agreements for $26 million. The largest of them was the project of a furniture factory with a showroom in the Tashlak district for $10 million.
Poultry farming enterprise White Chicken House has signed a contract with China Broken Shield Ltd. for $5 million to establish exports of meat and offal to China.
The delegation also made a preliminary agreement on financing investment projects. To achieve this, it is planned to raise $300 million in investments from Chinese financial institutions for a period of 20 years.