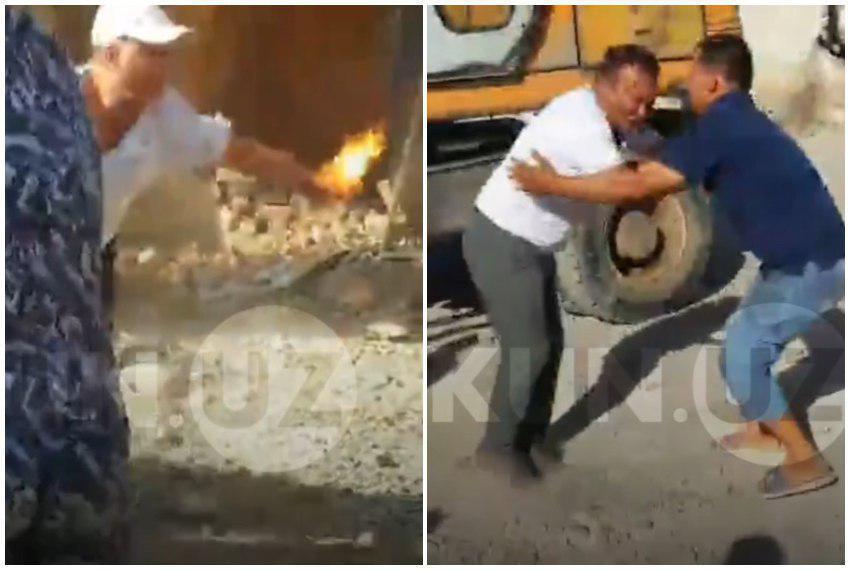 An entrepreneur in the Yakkabag district of the Kashkadarya region poured gasoline on the district's deputy khokim and set him on fire for his attempt to demolish the man's store and a sewing workshop.
According to Kun.uz correspondent, the incident was recorded on July 20. One of the eyewitnesses provided the reporter with a video.
The video shows how the deputy khokim of the Yakkabag district Mansur Tuymayev is operating an excavator and intends to demolish the building. The entrepreneur (Bakhriddin Isomov) asks the official not to demolish his store, since he has not received a compensation for it and has to repay a loan to the bank. However, the deputy khokim ignores his request and continues "to work". Thus the man pours gasoline on him and sets the deputy khokim on fire.
On July 20, at 20:25, Mansur Tuymayev was taken to hospital with burn injuries.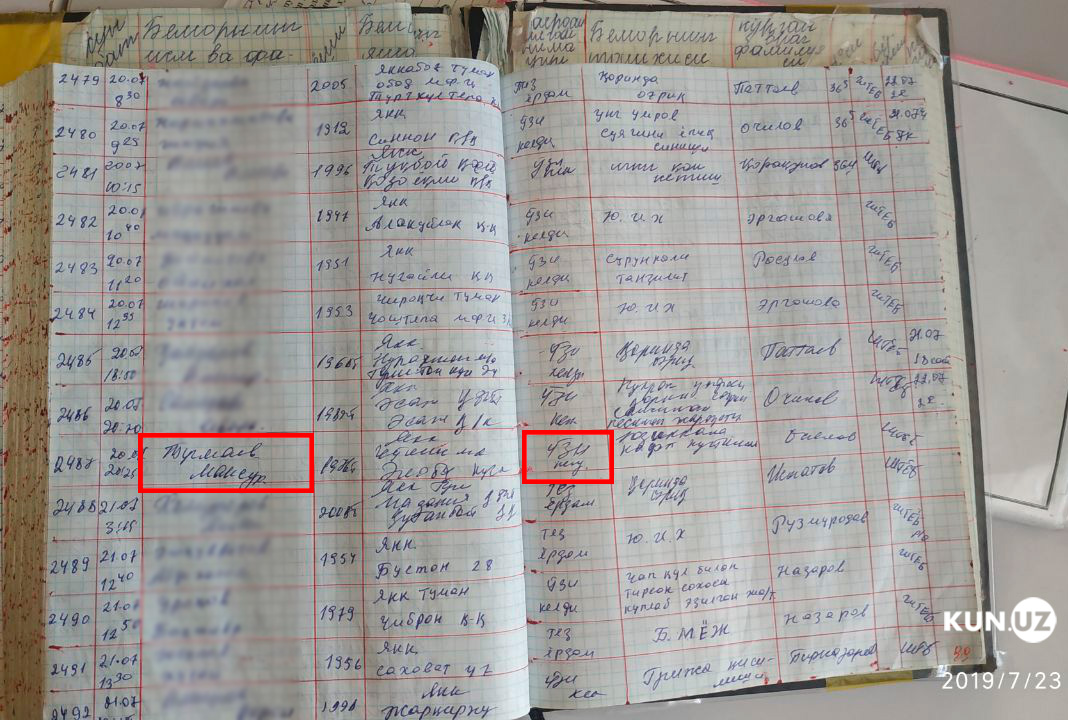 It is noted that the businessman Bakhriddin Isomov was also injured, but after the incident, he was taken to the police department.
During the conversation with the eyewitnesses, it became known that the deputy khokim wanted to demolish the two-story building with an excavator when there were people inside. In addition, the entrepreneur did not receive any notifications.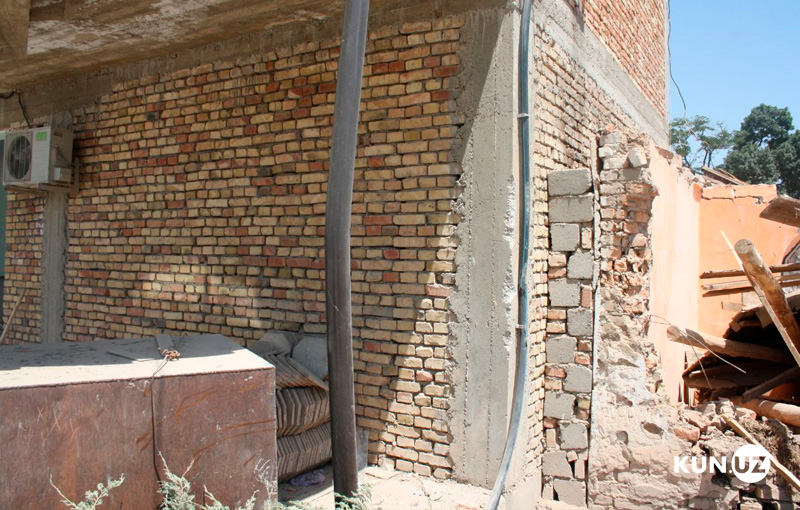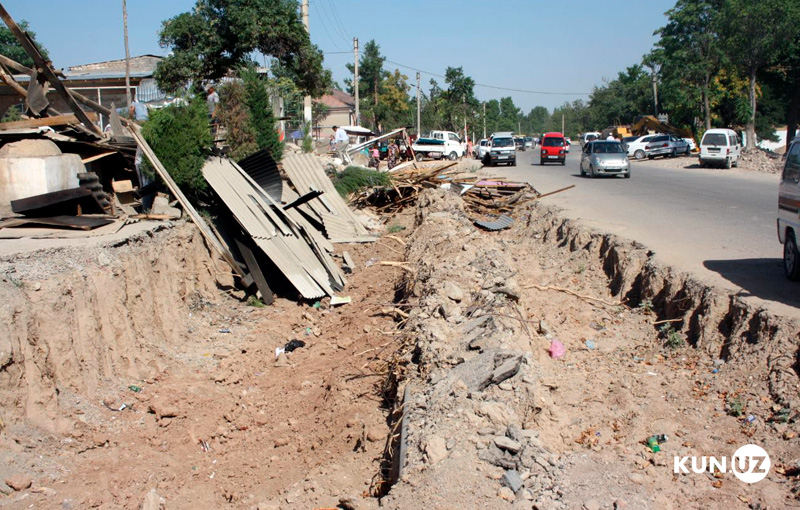 A son of the detained entrepreneur said that a warning letter was brought only after the incident.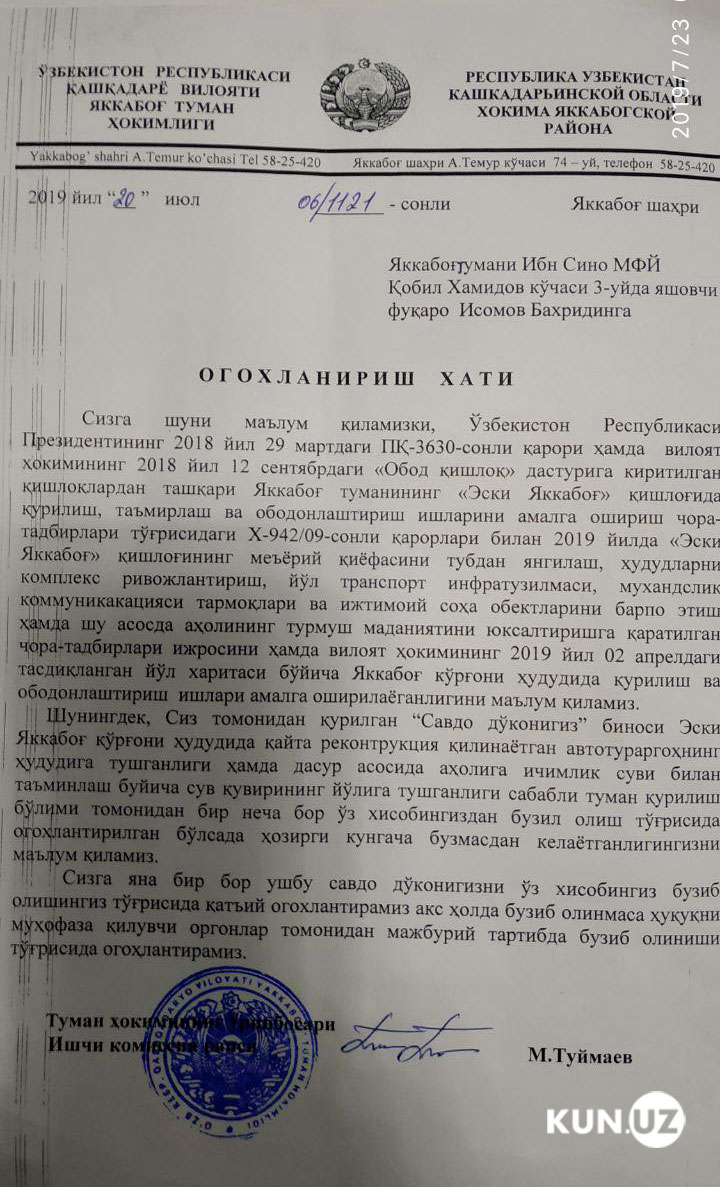 As noted above, the entrepreneur is detained at the internal affairs department. His son was also taken away and kept there for more than 50 hours. There were injuries on his face and body.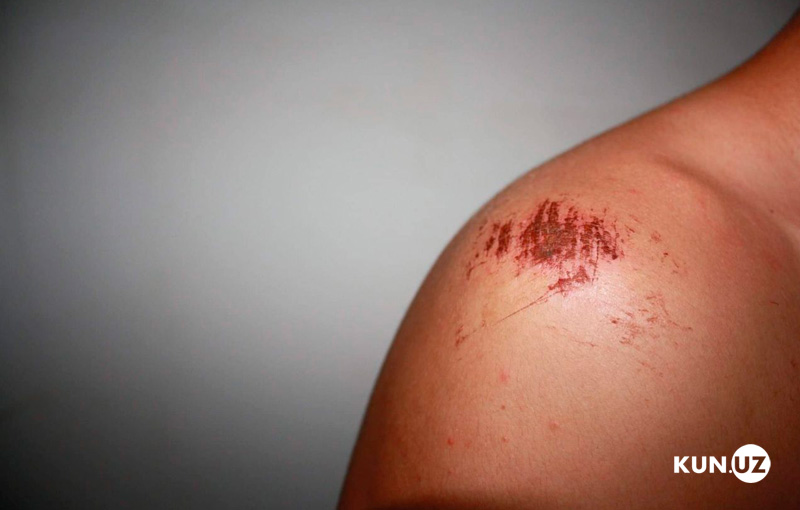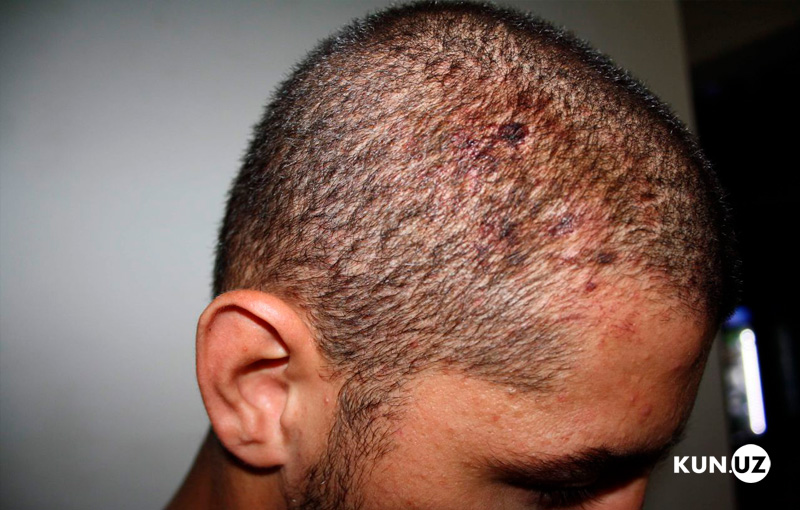 On that day, the other son of the entrepreneur was away, but as soon as he arrived in the district, he was detained for 11 hours.
The relevant authorities have not yet commented on the above incident.