Islam Karimov Square is recognized as the best improvement project in Moscow (video)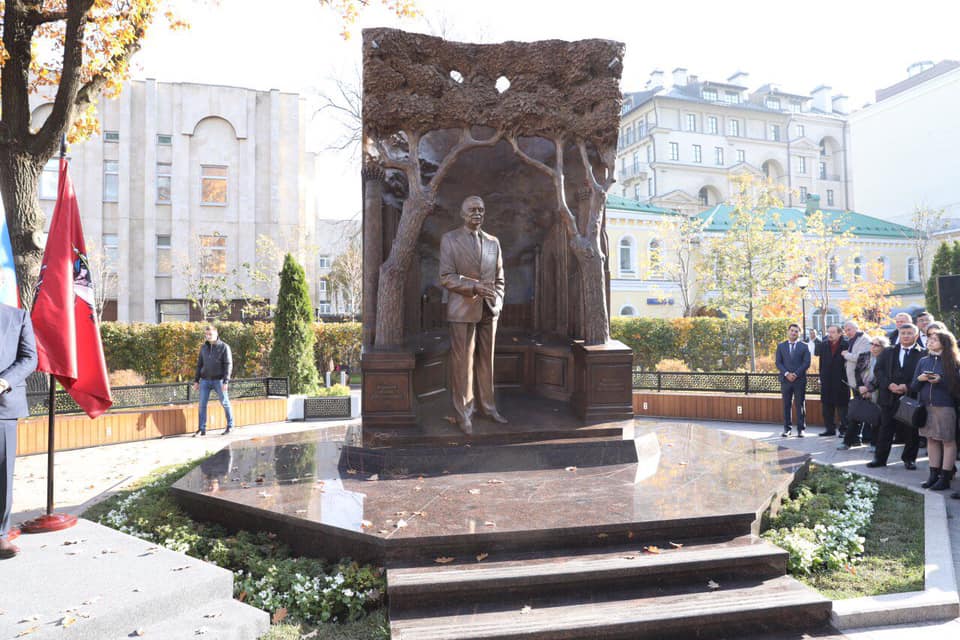 "Islam Karimov Square" was recognized as the best improvement project executed in the Russian capital at the expense of investors in 2018, Kun.uz reports.
The Karimov Foundation also received a special certificate of appreciation from the mayor of Moscow, Sergey Sobyanin, for its great contribution to the implementation of improvement programs and the formation of a comfortable urban environment.
"On behalf of the entire team of the Karimov Foundation, we express our sincere thanks to the Moscow government and Moscow Mayor Mr. Sobyanin for the assistance and high appreciation of the Karimov Foundation. We were honored to work on this project, and we hope that visiting this park will bring pleasure to citizens and guests of the capital," the fund officials noted.
A monument to the First President of Uzbekistan was installed in the center of Moscow on October 18.
In accordance with the agreements reached with the administration of Moscow in the spring of 2017, the Karimov Foundation took the initiative to design, create and install the monument of the First President in the Russian capital. The author of the monument was English sculptor Paul Day.