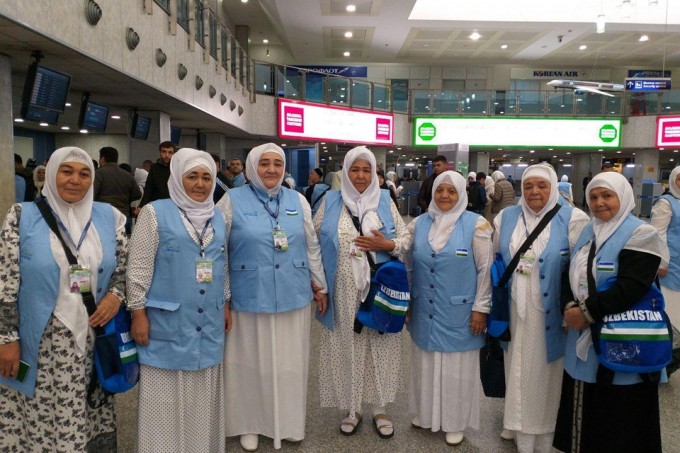 On October 28, 2018, the first group of pilgrims departed for Saudi Arabia to perform Umrah, the press service of the Committee on Religious Affairs of Uzbekistan reported.
It is said that from now onwards, Umrah journey will be organized whole year round as the restrictions, set to limit the number of pilgrims, have been removed unconditionally.
All necessary measures have been taken to organize the commencement of the Umrah journey at a high level. The Ministry of Internal Affairs, the Ministry of Health, the State Customs Committee and other responsible state bodies are carrying out particular tasks in order to create favorable conditions for the pilgrims, to ensure their health and safety. Organization of pilgrimage services is being coordinated by the Public Council on Hajj and Umrah activities.
It should be noted that pilgrims have been enlightened about pilgrimage rituals, procedures and travel requirements before taking off for Saudi Arabia.