Customs officers prevented foreign passenger from transporting illegal drug substance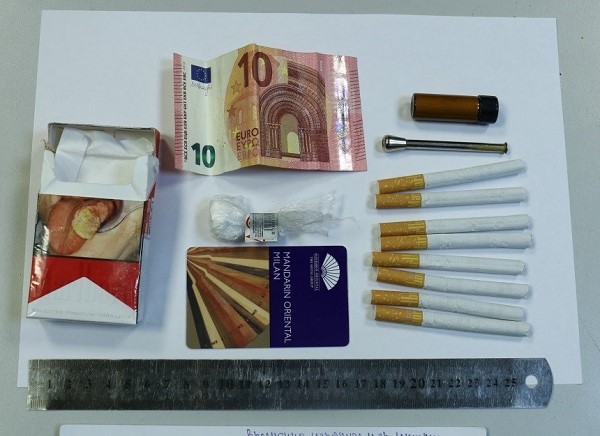 It should be noted that a "green" and "red" corridor system has been implemented for the purpose of creating sufficient convenience for individuals to enter or exit the customs territory at the international airports of our country.
This system allows citizens to quickly pass the customs control and select the appropriate route for declaration of goods while crossing the customs border. Nevertheless, nowadays there are some individuals encountered who want to use this system for their illicit goals.
Recently, an operational event was held in cooperation with "Tashkent International Airport" Border Customs Inspectors at the specialized customs complex "Tashkent-Aero", Anti-Smuggling Department and Aviation Security Officers.
Within the framework of the event, hand luggage of a foreign citizen was checked in accordance with the established procedure. The passenger was moving through the "green" corridor in the general departure hall to board the flight "Tashkent-Moscow-Milan". As a result, it was found that there was white powder containing about 10 grams (with the container), 1 metal tube and 1 plastic card hidden in a cigarette box.
During verbal interrogations, the customs officers asked about the powder substance to identify what it was. The foreigner replied that it was a drug for sore throat. When the other items came out of the cigarette box, the citizen stated that he was not aware of their origin and they did not belong to him.
Subsequently, customs officers confiscated the white substance and other materials for examination and drew up a relevant protocol with participation of the citizen.
Currently, a criminal case has been initiated and investigative actions are underway.