Illegal import of pyrotechnics was prevented by customs officers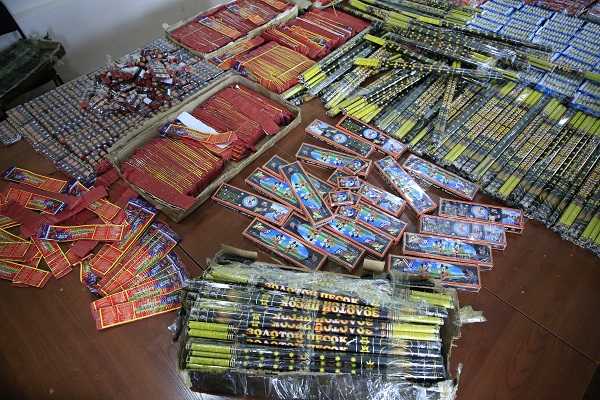 Every year on the eve of the New Year, the cases related with illicit trafficking of pyrotechnics and its negative consequences are prominently encountered. There are specific legal mechanisms for preventing such cases in our country.

In particular, in accordance with the Law of the Republic of Uzbekistan "On introducing amendments to some legislative acts of the Republic of Uzbekistan in connection with the regulation of circulating pyrotechnic goods" of 22 September 2010, increasing the administrative and criminal liability for illegal circulation of pyrotechnic items has been intensified. It has also increased the responsibility of Customs authorities.

In the meantime, customs officers regularly keep on conducting swift events on preventing penetration of pyrotechnic items into the country, which do not meet the quality and safety standards.

Specifically, during the customs examination of freight train entering our country from the neighboring state, an illegal import of a large number of pyrotechnic goods was prevented by the State Security Service in cooperation with employees of the State Border Guard Committee at the railway border customs post "Keles".

In the course of an operative event, customs officers detained 822 kg of pyrotechnic products that were heavily laden inside the wagons. Apparently, the shipment was not registered in the route tracking documentations. 16,448 units of seized pyrotechnics are estimated at over 164 million sums.

Currently, preliminary customs investigations are underway on this case.