ILO Director General: Uzbekistan completely eliminated child labor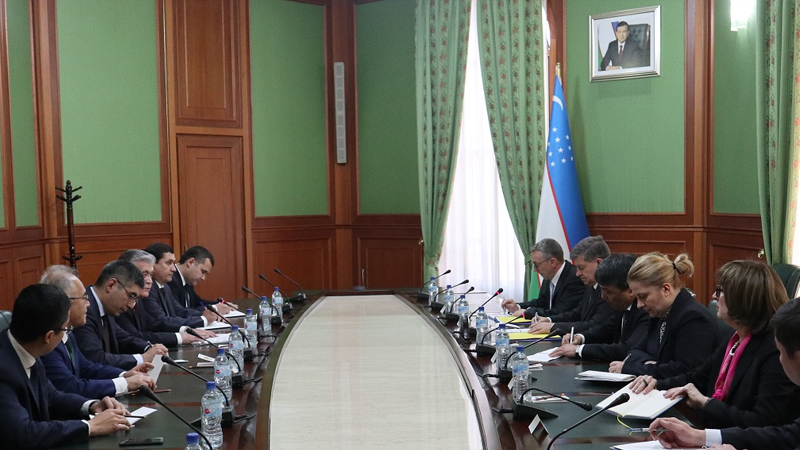 On December 13, 2018, Ilhom Nematov, First Deputy Minister of Foreign Affairs of the Republic of Uzbekistan, met with Guy Ryder, Director General of the International Labor Organization, who is in our country on a visit, MFA reported.
During the conversation, the sides discussed promising areas of cooperation between Uzbekistan and the International Labor Organization.
As noted at the meeting, the Development Strategy of Uzbekistan for 2017–2021, initiated by President Shavkat Mirziyoyev, plays a crucial role in bringing the country to a new innovative and industrial level of development and is a kind of "Roadmap" for achieving the Sustainable Development Goals.
Guy Ryder highlighted significant strengthening of cooperation between the ILO and Uzbekistan in the last two years, which has grown into a true partnership. Today, the parties can talk about the complete removal of the issue of child labor in Uzbekistan and significant progress has been made in the area of preventing forced labor, which the ILO Director General once again confirmed.
As it was emphasized, the Uzbek side attaches the key importance to the fact that the ILO supports the reforms being carried out in our country and participates in a number of joint projects with Uzbekistan that are aimed at solving social problems.
At the meeting, the parties confirmed their mutual interest in expanding cooperation in specific areas.