Funds of teachers in Yangiobod district transferred illegally to the FC "Sogdiana" returned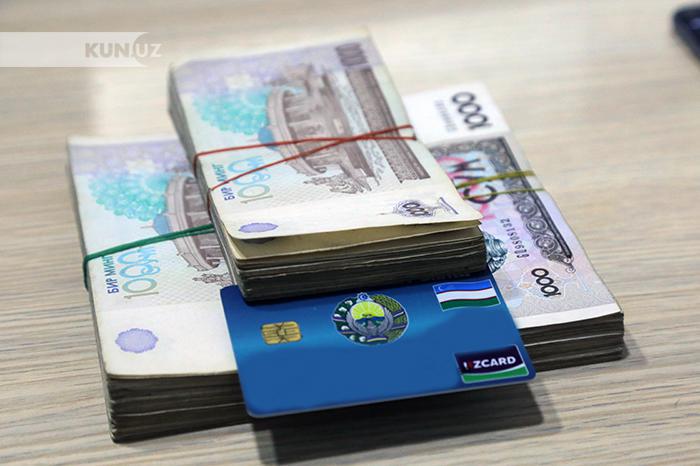 In the autumn of last year, it was identified that in the Jizzakh region, funds of teachers in the amount of 272.15 million soums were raised to in order to strengthen the material-technical basis of the football club "Sogdiana". After that, the official website of Ministry of Public Education declared that the ministerial legislative-supervision service has involved in the case and donations to the club "Sogdiana" have been returned.
But in early March, a group of teachers in Yangiobod district of Jizzakh region complained that their money has not yet been refunded.
Then Kun.uz published an article entitled "Where has gone the money of teachers transferred to Sogdiana?" to address this issue.
Reportedly, on November 2, 2018, the governor of Jizzakh region Ergash Saliyev issued a decree No.360-F "On strengthening the material-technical base of "Sogdiana" professional football club". According to it, on November 3-4, a nationwide khashar was organized and it was determined that employees of different organizations, including school teachers, should be able to voluntarily transfer one-day salary to the account of Sogdiana.
This decree was adopted contrary to the resolution of the Cabinet of Ministers of the Republic of Uzbekistan "On additional measures to eliminate forced labor in the Republic of Uzbekistan" and was canceled shortly after the Jizzakh governor's order No.369-F dated November 10, 2018.
After that, the Ministry of Public Education informed that measures were taken to return the funds transferred illegally to the "Sogdiana" football club account and all teachers were being paid one-day salaries.
Kun.uz conducted a journalistic investigation after finding out that the teachers of Yangiobod district were still unable to receive back more than 21,600,000 soums.
According to Kun.uz correspondent in Jizzakh region, three days later after publishing the above-mentioned article, the problem of teachers has been resolved.
In particular, the deputy governor of Jizzakh region B. Tukhtamishev sent a letter to Kun.uz reporting that a working group was formed on this issue and money was completely returned to the Yangiobod district department of public education.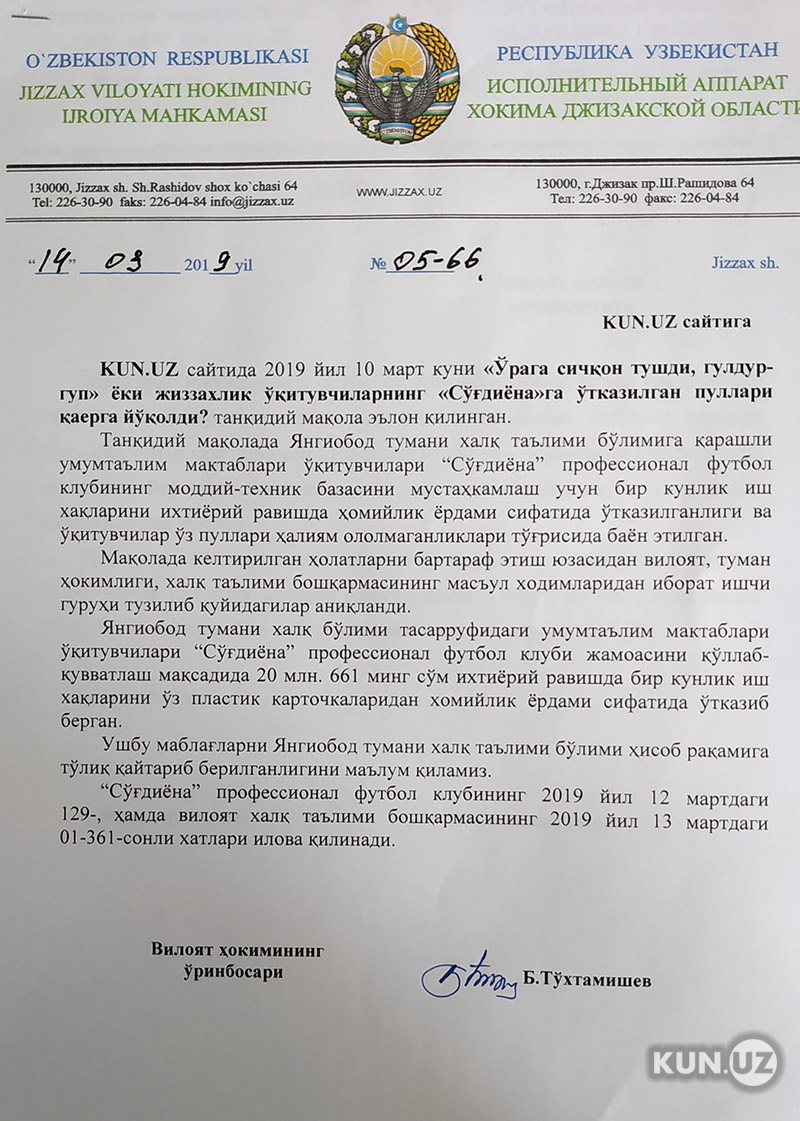 Letters addressed to the regional administration on solving this issue have been attached as a reference.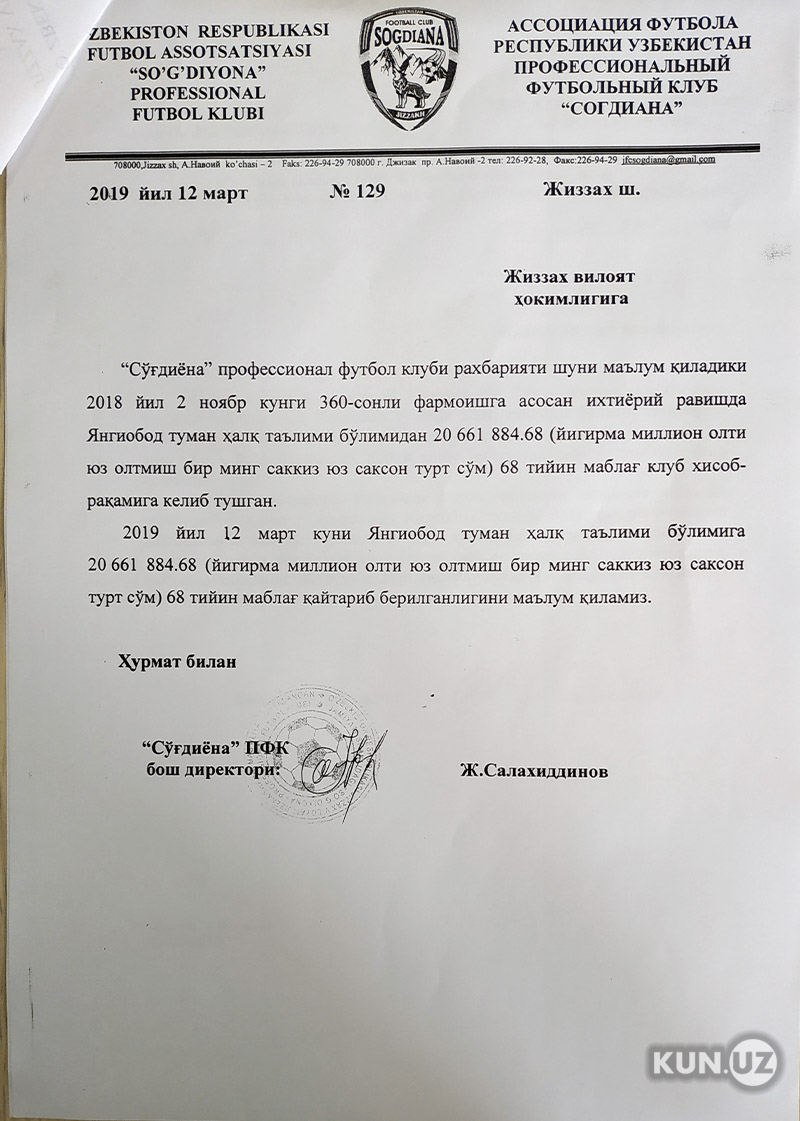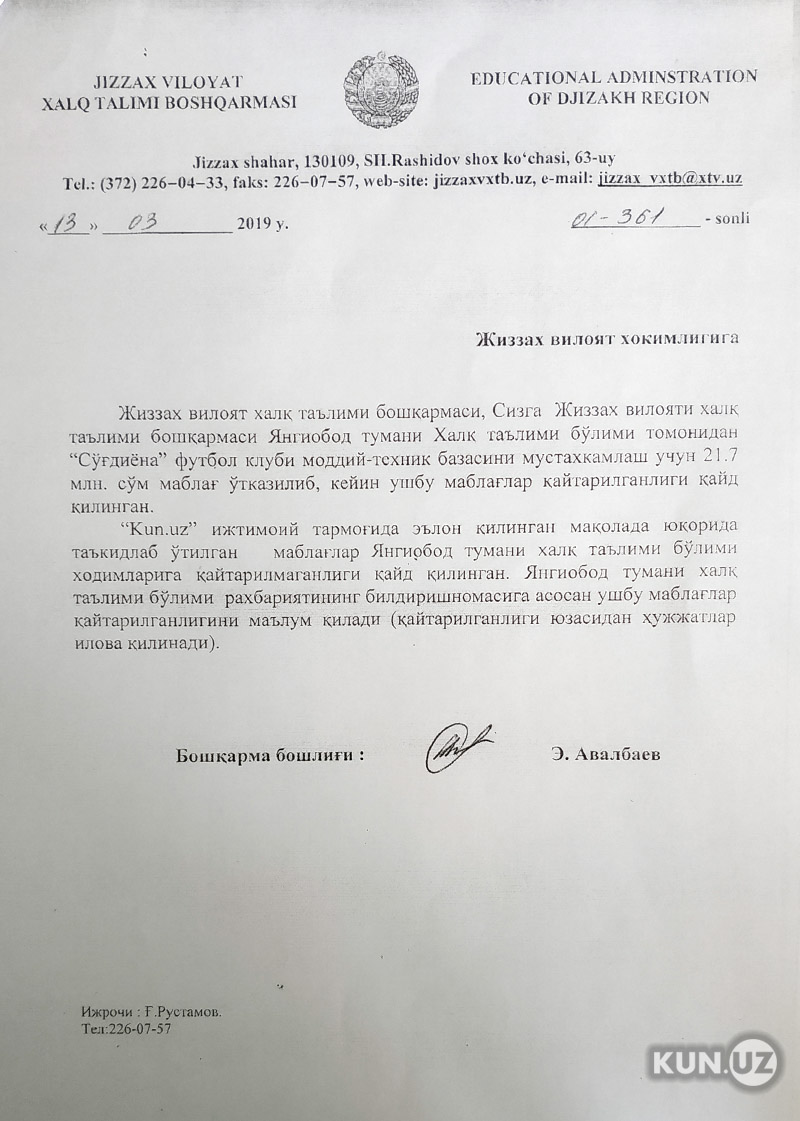 Also, Kun.uz was provided a statement attesting that the money, transferred to the football club at the expense of all school teachers in the Yangiobod district, was paid back.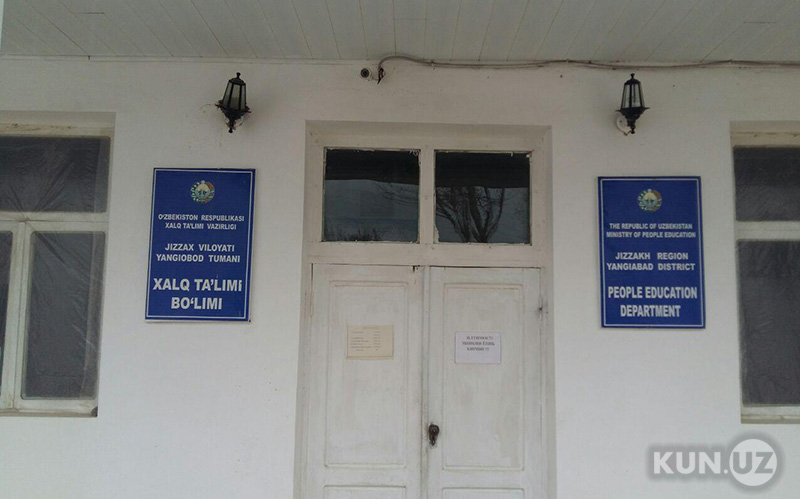 "We really have lost our hope that the funds would not be repaid. We are delighted with the satisfaction of teachers' demands," one of the applicants said.