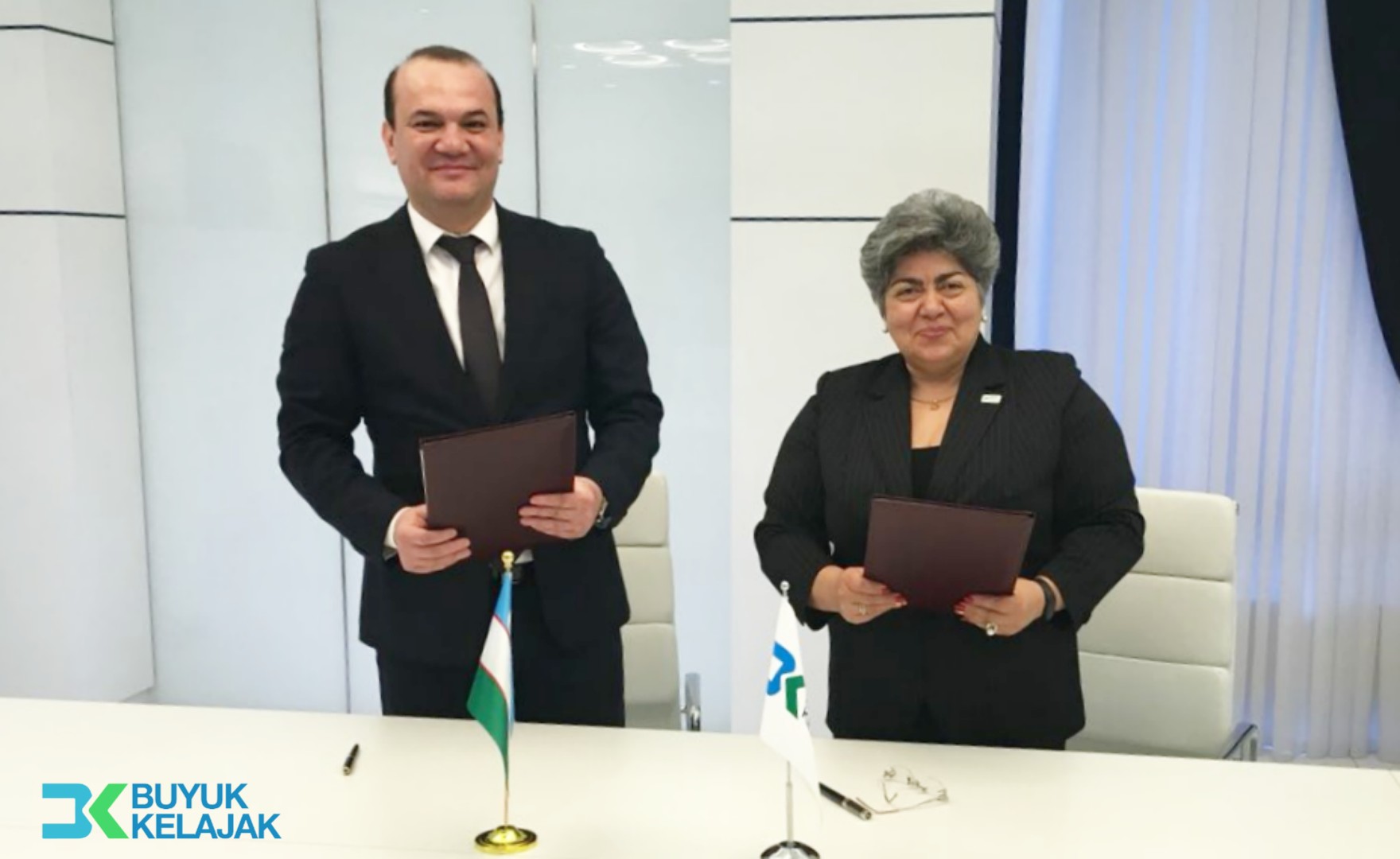 A memorandum of cooperation was inked between Buyuk Kelajak and Uzagrolizing JSC on 20 March 2019.
The parties agreed to cooperate based on the use of advanced foreign experience in the following areas:
- study of the needs of lessees in modern agricultural and other machinery, equipment and mini-technologies implemented on a leasing basis;
- diversification and expansion of leasing activities, ensuring the priority of activities in the agricultural sector;
- introduction of modern, international standards of types of leasing services and innovative financial products;
- diversification of sources of financing for leasing projects of enterprises of the agro-industrial complex, the real sector of the economy and entrepreneurship, including the development of relations with international financial institutions, the issuance of various securities, assistance in privatization, etc;
- introduction of modern methods of corporate management and staff development in the field of leasing services;
- development of a development strategy and a roadmap of the Company.
It is envisaged that the parties can cooperate in organizing educational seminars, attracting leading experts to conduct negotiations, make decisions on projects, etc.
Besides, as part of the partnership, it is planned to organize an expert group with representatives of both sides (including young, promising specialists of Uzagrolizing JSC), in order to increase the efficiency of teamwork.
The sides expect that this Memorandum will become an important mechanism for the development and promotion of the agricultural sector, other real sectors of the economy, and entrepreneurship in the country. Within the framework of this Memorandum, the Parties have agreed on mutually beneficial cooperation, mutual understanding, respect and trust.