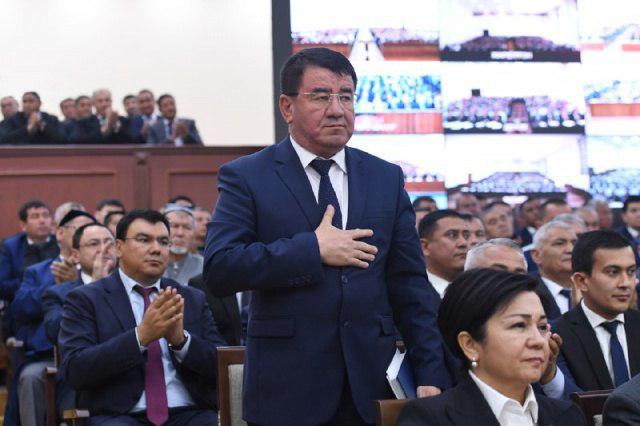 Today, on May 1, an extraordinary session of the Surkhandarya regional council of people's deputies was held. An organizational issue was considered at the session, UzA reports.
Shavkat Mirziyoyev presented the candidacy of Tura Bobolov, the first deputy khokim on economics and entrepreneurship, to the post of khokim of the region. The council of people's deputies supported the candidacy and approved Tura Bobolov to the indicated post.
Bobolov expressed confidence that, thanks to a full understanding of the socio-economic situation in Surkhandarya, working shoulder to shoulder with the residents of the region, district khokims and leaders of the sectors, will ensure the fulfillment of the tasks set.
Tura Bobolov was born in 1970. He began his career as a cashier of the regional state property management. Then he worked as head of the Chamber of Commerce and Industry regional department and other relevant state structures.