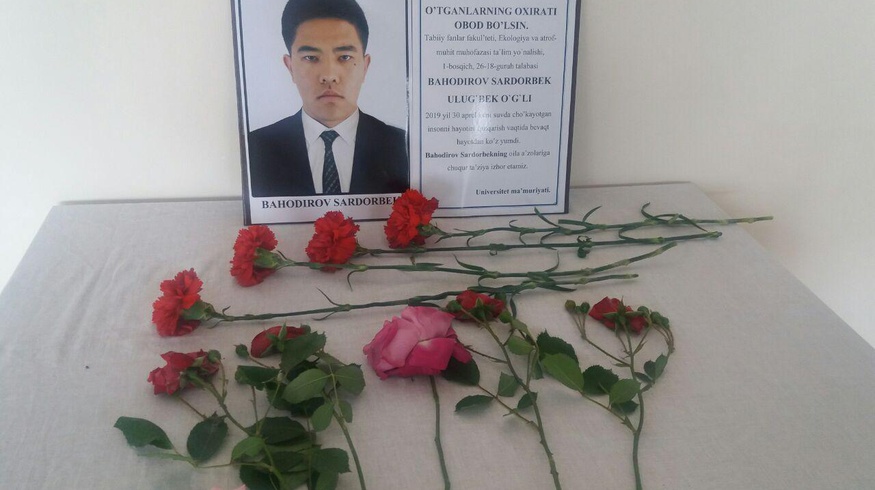 On April 30, Sardor Bakhodirov, born in 1999, seeing a girl sinking in the Dustlik canal flowing through the city of Gulistan, jumped into the water.
He pushed the girl to the edge of the shore and saved her life. However, not being able cope with fatigue, he himself could not swim to the shore and the cold water dragged him down.
Reportedly, mechanical asphyxiation, caused by the closure of the respiratory tract with water, resulted in the death of the young man.
As UzA reports citing local law enforcement agencies, the rescued girl turned out to be an 8-grade pupil of the school No.8 in Gulistan. It is not yet known how the 14-year-old girl appeared in the water.