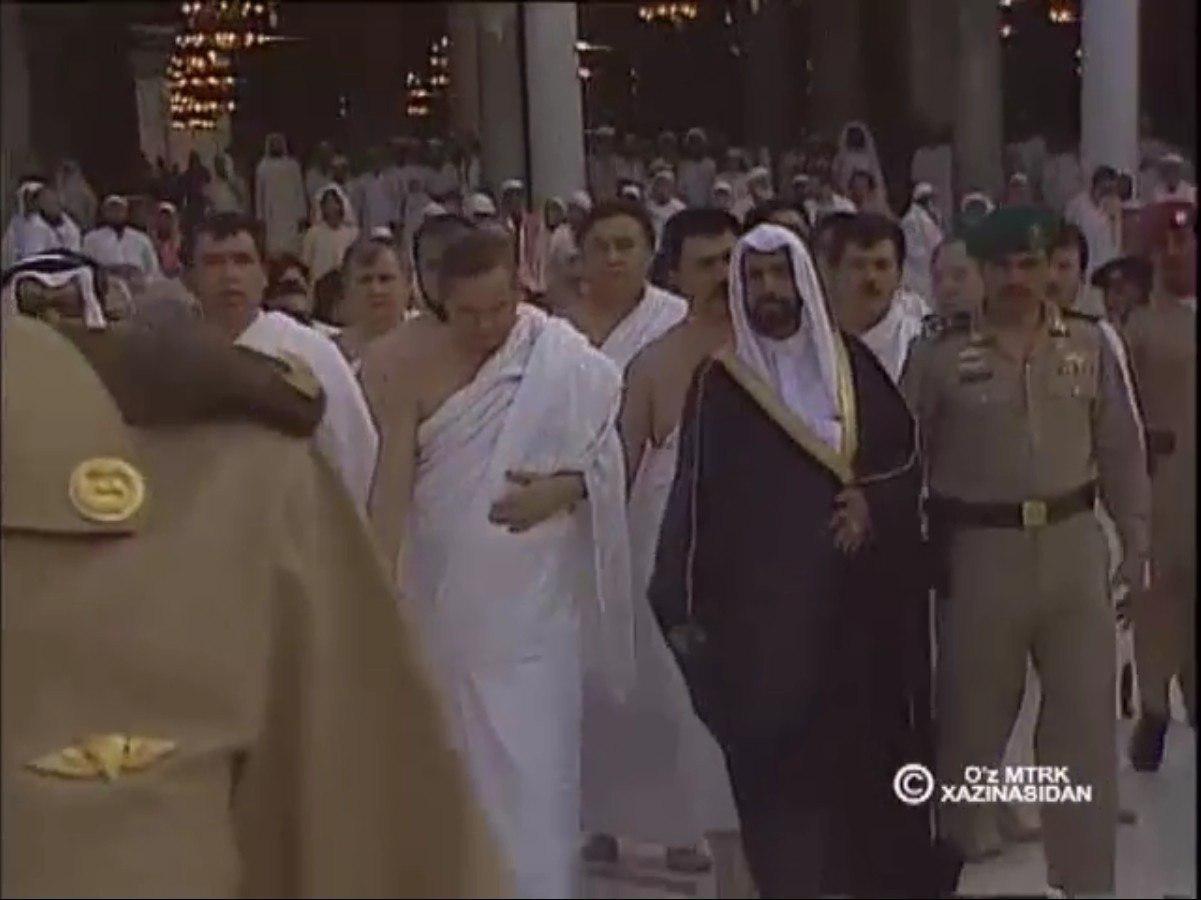 The Karimov Foundation published a video footage showing Islam Karimov performing Umrah, minor pilgrimage.
The video shows how Islam Karimov and Sheikh Muhammad Sadyk Muhammad Yusuf completed tawaf, and ushered in to Holy Kaaba for prayer.
According to the fund, Islam Karimov performed Umrah during his state visit to Saudi Arabia in April 1992.
Then the King of Saudi Arabia and Custodian of the Two Holy Mosques, Fahd bin Abdulaziz, presented President Karimov with a piece of Kiswah - black brocade cloth that covers Kaaba. On it, the 97th ayah of Surah Al Imran was embroidered with gold threads. Subsequently, Islam Karimov donated this gift to the museum of the Imam al-Bukhari complex.