Otabek Umarov conducts joint training with Khabib Nurmagomedov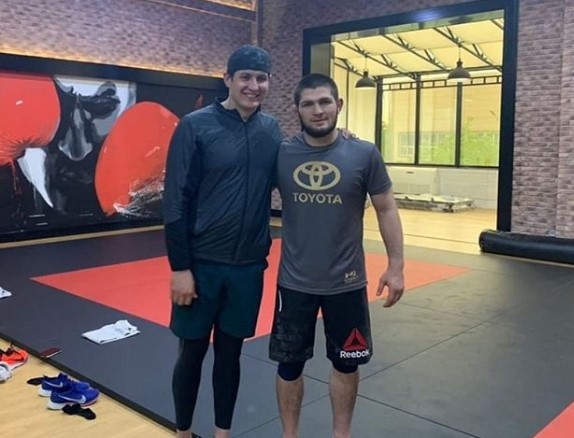 Chairman of the Uzbekistan Triathlon Federation Otabek Umarov conducted a joint training with the mixed martial arts fighter Khabib Nurmagomedov. Otabek Umarov reported about this on his Instagram account.
"Famous Russian fighter of mixed martial arts, acting under the auspices of the UFC, Khabib Nurmagomedov visited Uzbekistan as a guest. We conducted a training with him including our compatriots. They had the opportunity to talk with this amazing man, who, despite his popularity, turned out to be unusually modest and open to communication.
His father Abdulmanap Nurmagomedov, who gave his son an excellent initial training and inspired confidence in himself, has great contribution to his brilliant results in MMA. Khabib is truly a worthy son of his people, loyal to his traditions, and is an excellent example for the youth of Uzbekistan, and the whole world, worthy of emulation," Otabek Umarov said.
It should be recalled that the other day, the Russian MMA fighter, UFC champion Khabib Nurmagomedov arrived in Tashkent. On his Instagram account, the athlete posted a joint photo with Oybek Tursunov and Otabek Umarov.
"Thank you brothers for such hospitality. And it's cool in Tashkent, but a hot Samarkand pilaf is waiting us in Iftar," he wrote on his Instagram account.