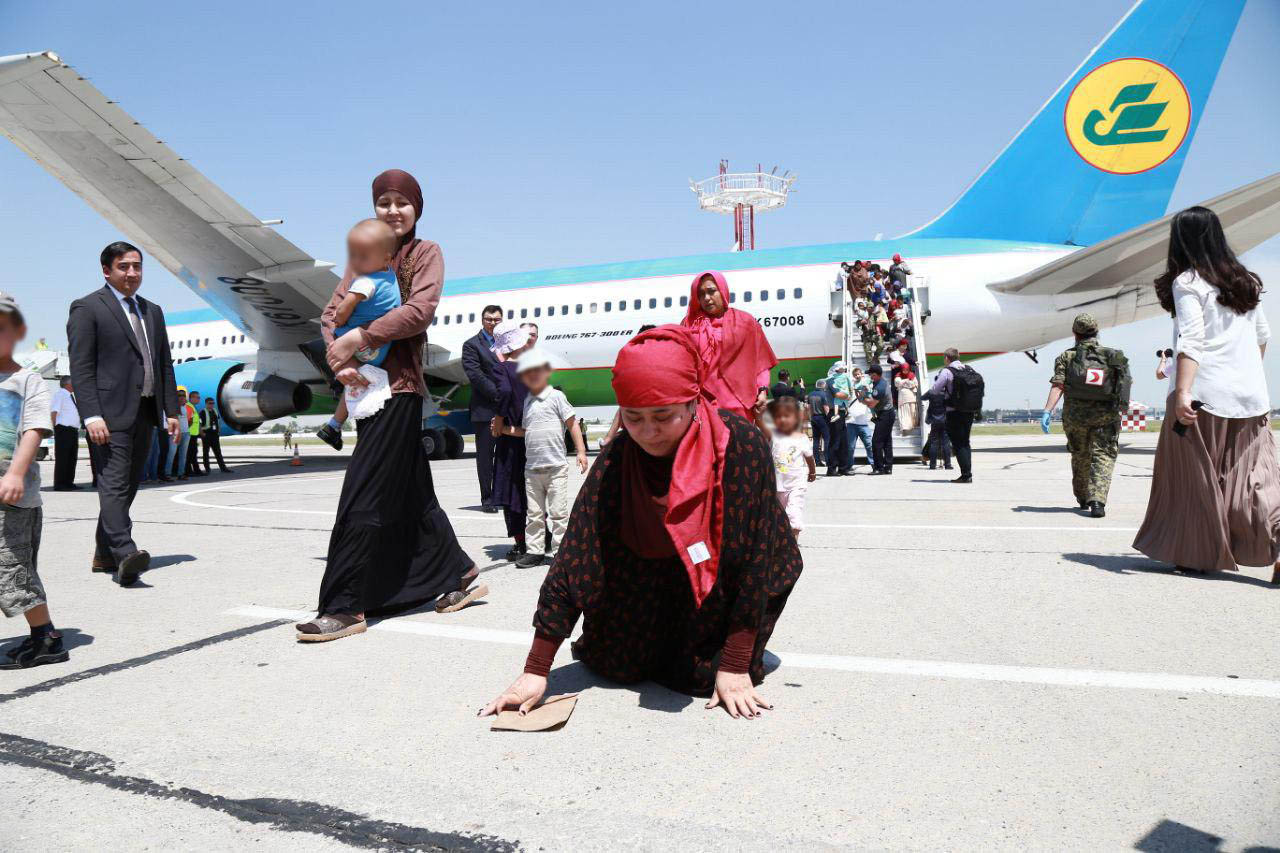 President Shavkat Mirziyoyev commented on the return of 156 Uzbek citizens from the conflict zones in the Middle East.
"Though it is embarrassing to talk about it, it needs to be said. Why did 156 people go to Syria? Who were they looking for? We have to admit that they left because we did not create conditions for them," said Mirziyoyev at a video conference meeting.
"As for the Constitution, I had to take action against them. But I don't do that, because they are Uzbeks, our compatriots," the press service of the Tashkent regional administration quotes Mirziyoyev as saying.
It should be recalled that the humanitarian operation "Dobro" to return citizens of Uzbekistan from the conflict zone in Syria was successfully carried out on May 30. Support was provided by a number of foreign countries and international organizations, including the International Committee of the Red Cross and UNICEF.
The President stressed that it was very difficult to carry out the operation on their return. "We all need to think deeply about this situation," he noted.