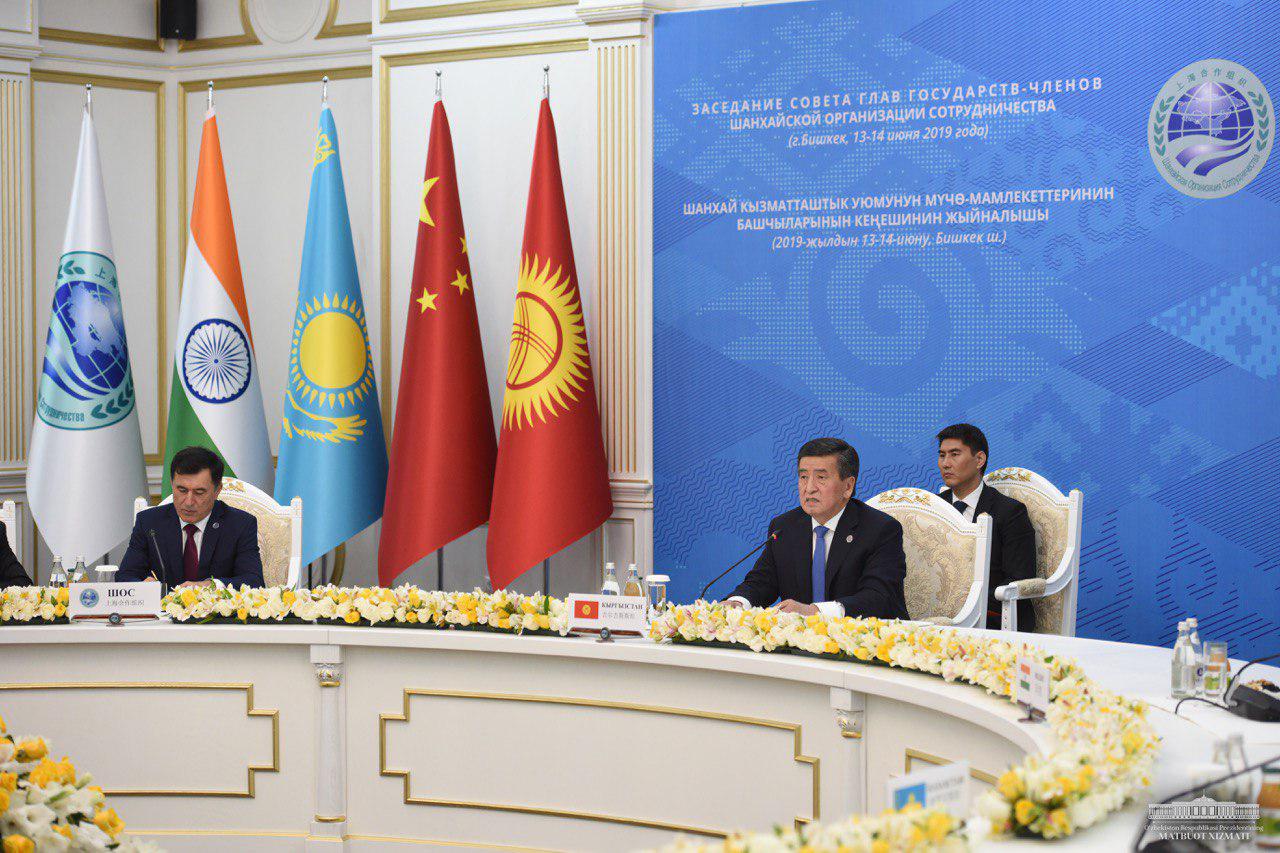 Kyrgyzstan stands for earliest implementation of the China-Kyrgyzstan-Uzbekistan railway construction project, President of the Kyrgyz Republic Sooronbay Jeenbekov said at the opening of the SCO Summit in Bishkek, Kabar News reports.
Jeenbekov noted that Kyrgyzstan pays special attention to the implementation of tasks set forth in the SCO Development Strategy until 2025, where special emphasis is placed on the economic component.
"There is need to deepen further transport and logistics links between states, which also include observer states. In this context, we stand for the earliest implementation of the China-Kyrgyzstan-Uzbekistan railway project," he said.
The Kyrgyz President informed that continuation of consultations on the establishment of the SCO Development Bank, including transition to settlements in national currencies is offered. The International Business Council and the Interbank Association play an important role in the development of the economic component of the SCO.
"We should take practical measures to deepen business cooperation between entrepreneurs of our countries and encourage the participation of interested governmental structures as well as business circles in the implementation of joint projects with integration potential. It is important to promote industries that create regional value chains. The development of the agrarian sector, production and processing of ecologically clean agricultural products, green economy are the priority areas of our joint activity," Sooronbay Jeenbekov noted.
He informed that the Kyrgyz Republic considers important to expand international relations between the SCO and regional economic integration organizations. "In this context, we see a broad prospect of cooperation in the format of SCO-Eurasian Economic Union," the President of Kyrgyzstan concluded.