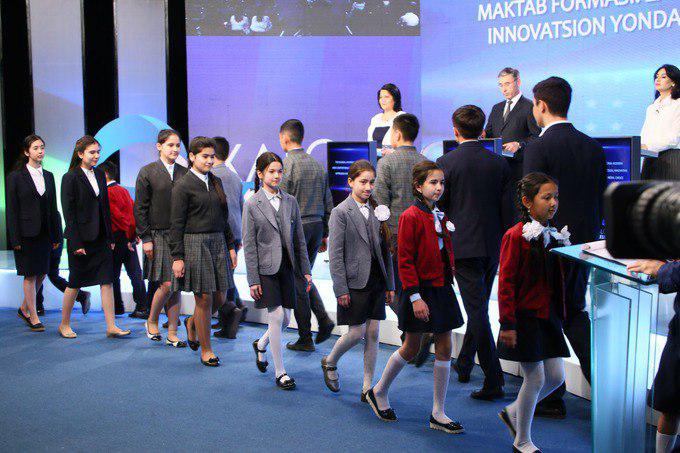 Introduction of mandatory school uniforms was postponed until the academic year 2024/2025. A copy of the relevant document was published on Facebook page of the Deputy Prime Minister Aziz Abdukhakimov.
In August 2018, the Cabinet of Ministers adopted a decree according to which from the academic year 2018/2019, pupils would attend school in an approved uniform on a voluntary basis, and from 2019/2020 – mandatorily. Then, uniform samples were approved.
The same document provided for the allocation of short-term consumer loans (for a period of at least six months) for the purchase of a uniform with an interest rate not higher than the Central Bank's refinancing rate.
In May, the deputy director of the Agency for Information and Mass Communications Saida Mirziyoyeva called introducing the mandatory uniform premature. After a little while, the Minister of Public Education Sherzod Shermatov said that deadline for introducing the uniform would be postponed.
After that, the Ministry of Public Education held a meeting with entrepreneurs from different regions of the republic, who reported that the whole situation had already begun negatively affecting the business.
Many entrepreneurs were prepared for the introduction of compulsory school uniforms and managed to invest both in production and in its sale. Now there are cases when parents do not buy the uniform, and also return it back asking to refund the money.
Moreover, it is likely that several enterprises will simply go bankrupt, as entrepreneurs have taken loans from banks to organize school uniform production. This, in turn, will not only put entrepreneurs in a difficult situation, but also lead to a reduction in jobs in various regions of the country.
Representatives of the ministry, in turn, explained that after numerous appeals from both parents of pupils (especially those with many children and poor) and from other citizens, it became necessary to postpone the introduction of mandatory school uniforms.
It was also noted that no one had canceled the decree No.666 and wearing of approved sample uniforms remains voluntary, so that entrepreneurs will be assisted in their activities.