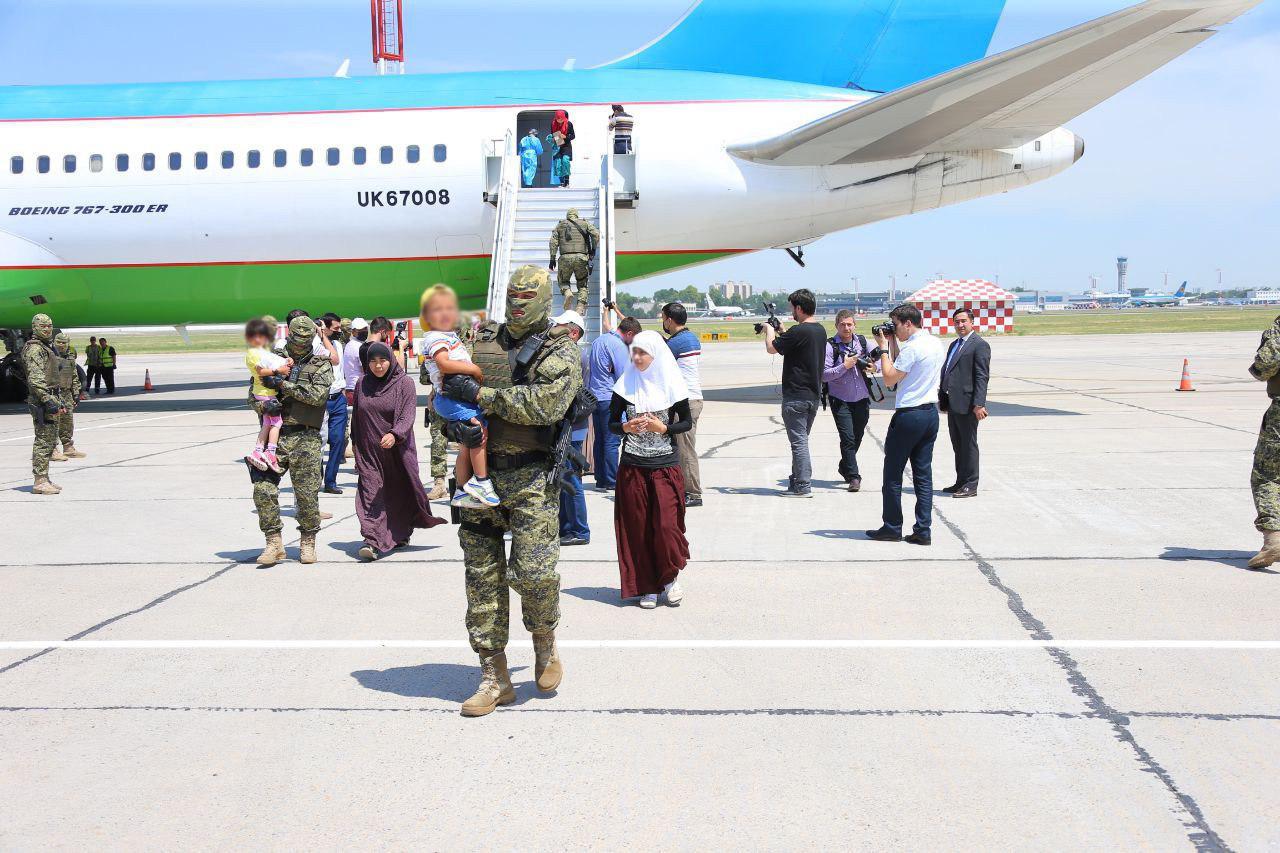 Today, June 21, during the XX plenary session of the Senate, the President once again commented on the return of 156 citizens of Uzbekistan from the armed conflicts zones in the Middle East, Kun.uz correspondent reports.
"It was not easy to return them. We faced difficulties. The plane that we sent, was sent back from halfway. I myself got a call and was told that the plane would be shot down. I ordered the plane to land in Azerbaijan.
We sent five buses to pick up the women, only two of them returned. Many women were not handed over. Why did these women leave? For what reason? I was waiting for the parliament's proposal on how to work with them, but no one said anything," the President noted.
It should be recalled that the humanitarian operation "Dobro" to return the Uzbeks was held on May 30. Support was provided by a number of foreign countries and international organizations, including the International Committee of the Red Cross and UNICEF.