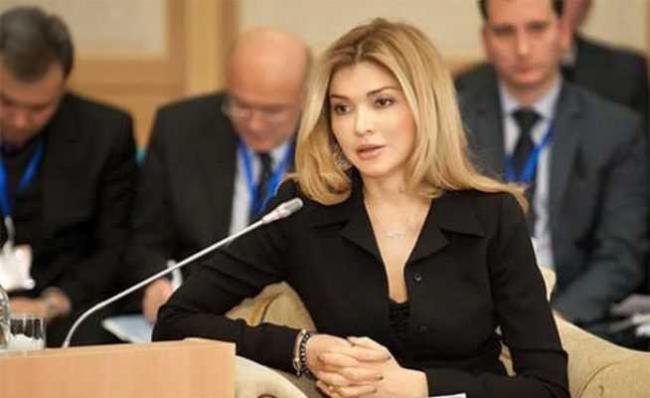 The daughter of Gulnara Karimova Iman Karimova on her page on Instagram published the following message from her mother.
"This is my first appeal in the last six years. I thank for empathy and prayers of everyone who sympathizes with my current situation. I apologize to the people who are not indifferent to my problem, which I faced, for the disappointment that I have brought.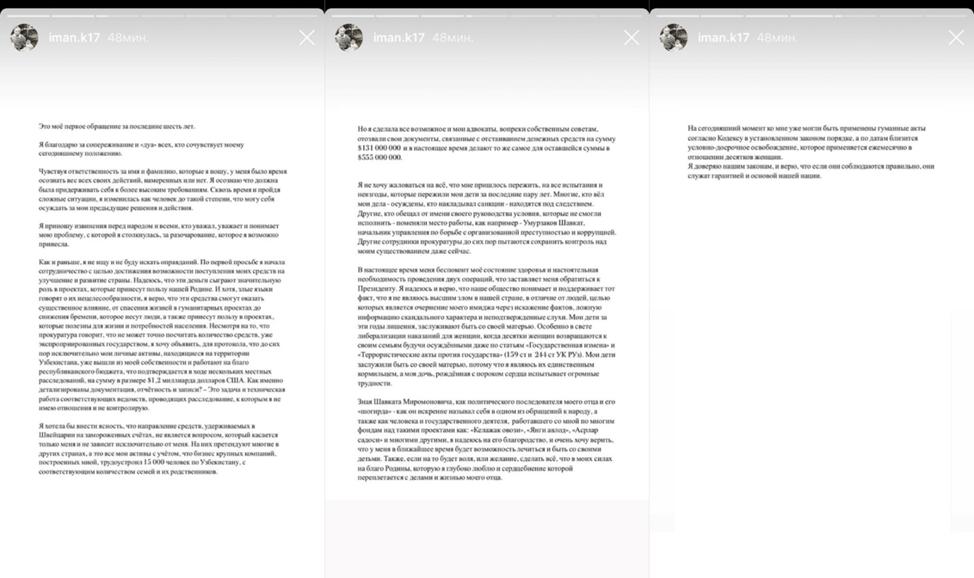 Despite the fact that the prosecutor's office says that it cannot accurately calculate the amount of funds already expropriated by the state, I want to declare, for the protocol, that my personal assets amounting to $1.2 billion, located in the territory of Uzbekistan, have already been transferred to the state and work for the benefit of the national budget, which is confirmed by several local investigations," Gulnara Karimova appealed.
Gulnara Karimova also reported that she began cooperation with the law enforcement bodies of Uzbekistan.
It should be recalled that according to the criminal court of the Tashkent region, on August 21, 2015, Gulnara Karimova was found guilty of tax evasion in the amount of 2 trillion 91.4 billion soums. The amount of damage caused to the state and citizens amounted to 1 trillion 270 billion 200 million soums, 1 billion 651.8 million US dollars, 26.1 million euros - in total, these funds amounted to 3 trillion 746.8 million soums in the national currency.