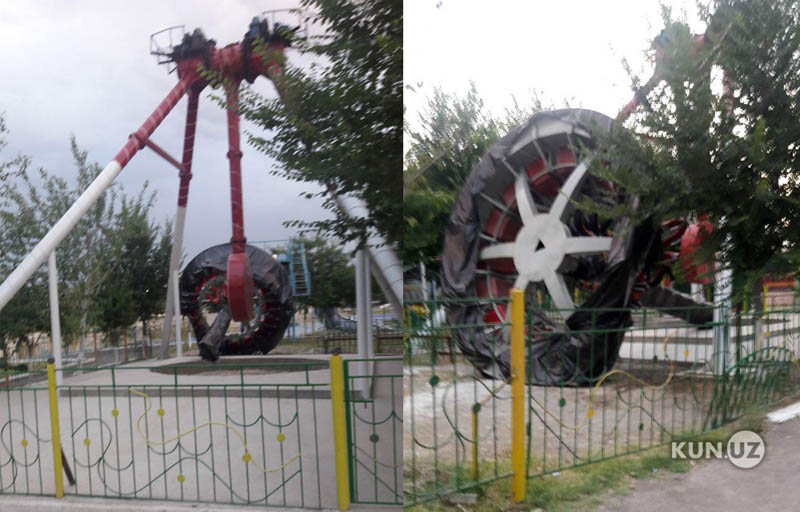 On June 28, at about noon, in the "Istiklol" children's park located in the city of Jizzakh, a carrying bar of the "Flying saucer" attraction collapsed on the ground during its movement. As a result of the accident, a young girl was tragically killed.
Reportedly, the deceased citizen M. Kh., born in 1999, was a resident of the "Sulokli" mahalla, Sharaf Rashidov district (Jizzakh region).
On this fact, the prosecutor's office of the Jizzakh region is conducting an investigation.
According to eyewitnesses, about 8 people of different ages were sitting in the "Flying saucer" attraction basket. The girl was taken to hospital in serious condition without waiting for the arrival of an ambulance. However, she died on the way to the hospital.