UNESCO World Heritage Committee to review Uzbekistan's reports related to preservation of cultural heritage in Shakhrisabz, Samarkand and Bukhara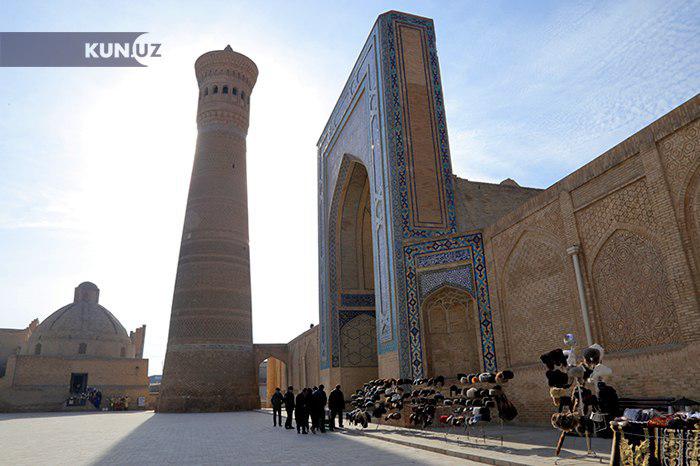 On June 30, the 43rd session of the UNESCO World Heritage Committee began its work in Baku. A delegation of Uzbekistan led by the Deputy Prime Minister, Chairman of the National Commission for UNESCO Aziz Abdukhakimov is taking part in its work.
"During the session of the World Heritage Committee, reports submitted by the Uzbek side related to the preservation of cultural heritage in Shakhrisabz, Samarkand and Bukhara will be reviewed. Following the discussions, relevant decisions of the Committee will be made with further recommendations on the preservation of the specified World Heritage sites," the MFA press service said.
The ministry recalled that an honorary monitoring mission of the World Heritage Center and experts of the International Council on Preservation of Monuments and Sites (ICOMOS) visited Shahrisabz, Samarkand and Bukhara in January of this year. The mission "officially noted the positive measures taken by the government of Uzbekistan since the end of 2016".
It is stated that a constructive dialogue has been established between UNESCO and the republic in the preservation of the tangible and intangible cultural heritage of Uzbekistan, "which allows to fully ensure the implementation of all norms of conventions ratified by the republic, as well as recommendations of UNESCO in this direction".
According to the press service, the government of Uzbekistan works with reputable international experts on the preservation of heritage in these cities. Collaboration has been established with specialists from the well-known French urban planning institute who assist in the development of a master plan and a management plan for Samarkand. Documents will fully comply with international standards and requirements of UNESCO.
In Shakhrisabz, in collaboration with the international ICOMOS member experts, concrete plans are being developed to change the boundaries of the World Heritage property and better the appearance of the city in order to conform to its international status.
An International Conference on the Conservation of Tangible and Intangible Heritage is planned to be held in Samarkand in August 2019 under the auspices of UNESCO, in which the participation of UNESCO Director General Audrey Azoulay and more than 200 leading scientists, experts and specialists in this field from 45 countries are expected. The conference will allow reviewing current problems in the field of protection of cultural monuments, study international experience, improve the national system for preserving the historical and cultural heritage, and identify the main vectors in the activities of state and public organizations in this area.