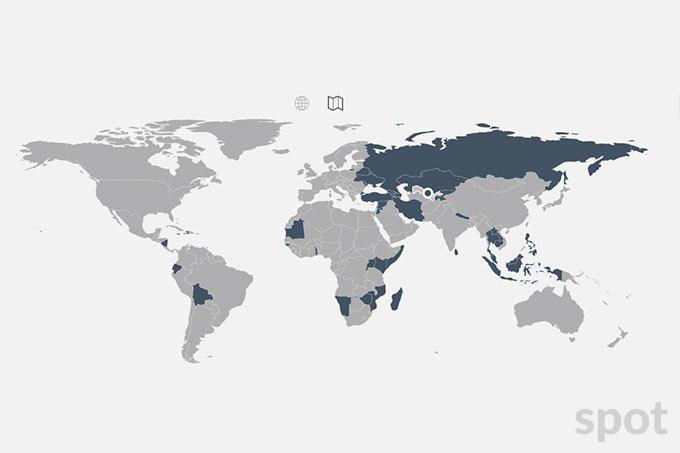 On July 2, 2019, Henley & Partners published an updated Passport Index. Uzbekistan has lost seven positions compared to the previous update, and now occupies the 88th place. Citizens of the republic can visit 56 countries without a visa. Côte d'Ivoire also has the same indicator.
The first place is still occupied by Japan and Singapore, whose passports allow citizens to visit 189 countries of the world without a visa. South Korea, which was also on the first line three months ago, lost two positions and now it ranks second along with Germany and Finland (187 countries). The TOP-3 has been concluded with Denmark, Italy and Luxembourg (186 countries).
Among the CIS countries, Ukraine has the best indicator (44th place, 126 countries), followed by Moldova (49th place, 119 countries) and Russia (51st place, 116 countries). In Central Asia, Kazakhstan has the best result (69th place, 75 countries).
Afghanistan and Iraq are in last place with 25 and 27 visa-free countries, respectively.
The Henley & Partners Passport Index is an international ranking of countries in terms of freedom of movement that they provide to their citizens. The index analyzes the visa rules of more than 200 countries and territories and ranks them by the number of countries of visa-free entry.